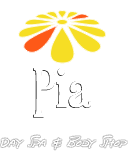 Shared Thoughts
I was very nervous considering it was my first time getting my underarms waxed, but she made me feel very comfortable. She was quick and very professional. I will be sure to request her in the future and would recommend her in a heartbeat. Thank you for a great first experience.

Front office staff was very polite while making the appointment and also at checkout. She took the time to answer all of my questions and was very reassuring while waiting to be waxed. Thank You.

when? March 6th 2014
I had only been to the St. Pete location before, even though I work two blocks from the South Tampa spa, so my visit was long overdue. My decision to get a pedicure during my lunch hour was one of pure genius, but it wouldn't have been the same if I'd gone anywhere else. As always I was welcomed with hot tea and a warm environment. I truly appreciate the abundance of OPI and impressive color selection, which is sometimes hard to find. I was also impressed that my pedicure was performed in a private room, which made me feel very special and relaxed. My pedicure was perfectly done, without any pain or discomfort, at a very reasonable cost, and with some nice conversation, but the real kicker was the inversion-type recliner that makes you feel as if you're sleeping on a cloud. I can't wait to go back!

when? March 4th 2014
A special birthday treat from my friend brought me to your facility. Your staff was extremely attentive and created a wonderful experience. I would definitely recommend your facility and hope to come again sometime in the future.

when? March 4th 2014
Awesome service as always. Incredibly professional and discreet. Pia Esthetics have my highest recommendation. A 5 Star service. Thank you!

when? March 3rd 2014
As always, I had a great experience at Pias! At the front desk, I was checked in quickly and offered a beverage while I waited (I was a few minutes early). My treatment room was clean and ready to go when my esthetician brought me back. The treatment was great and done in a timely manner! Back at the front desk, the receptionist validated my parking and asked to schedule my desk appointment!

I work at a hotel with a full-service spa but I continually come back to Pias because I know the service and the overall expierence will be wonderful.


when? March 3rd 2014
I had a deep tissue Massage was exactly what i needed, thank you. One of the best in Orlando.

when? March 2nd 2014
Jennifer V.
Winter Park Spa
I went to Pia to have a Brazilian and upper body Spray tan done, as a pre-wedding treat. Both of my technicians were great and I felt extremely comfortable. I would absolutely go back to Pia and would ask for both again!

when? March 2nd 2014
Had an excellent experience. My massage therapist gave me one the best massages I've ever had! Will definitely refer people to her. My nail tech did a wonderful job on my nails, extremely happy with how they turned out and the overall experience. Would return/refer for her as well! A relaxing day! Will definitely return!

when? March 2nd 2014
I've had a lot of deep tissue massages in the past and this was one of the best I have ever had. He took the time to understand where I was experiencing pain, focused his massage on relieving the pain points, and also taught me some techniques to use at home for easing the tension. The check-in/check-out process was also quick and efficient. I will definitely be coming back!

when? March 2nd 2014
The overall experience was GREAT!! I haven't been to a new spa in ages.. I was a little apprehensive about going to a swanky one downtown - but my friend referred me & so I went. Everyone I met there was so friendly and nice. They made me a coffee while I waited (which was not long at all) and everything! The waxing part went quite smoothly too. (no pun intended, haha) I will definitely be going back and maybe trying a facial or something new!

when? February 28th 2014
I have really enjoyed coming to Pia. The staff is so courteous, knowledgeable and so pleasant to work. I have been a customer for almost a year now and I will not go to another spa! My girl is WONDERFUL! She has done the majority of my waxing services and her expert knowledge is top rate! THANK YOU to PIA!

when? February 28th 2014
Excellent experience for the second time , you got the best staff

when? February 24th 2014
This day spa was awesome! I loved the atmosphere and how my friend and I were in our own personal room when we were getting our nails done. We wouldn't stop talking and laughing so I'm sure we were very annoying to our nail techs but they didn't show it if they were annoyed! Overall, our manicures and pedicures looked awesome and my hands and feet felt so moisturized and soft afterwards. The whole process was really cool and unique. I would definitely go back again!


when? February 24th 2014
My Nail Technician did an GREAT job with my pedicure! I have lovely mermaid nails for my upcoming cruise vacation!

when? February 23rd 2014
For my first experience at Pia, I was warmly greeted by the front desk staff and asked if I would like anything to drink almost immediately while I waited for my nail technician. When I went into the mani/pedi area, she did an excellent job and I greatly enjoyed talking with her and felt comfortable throughout my entire experience. I will definitely go back and recommend this place to my sisters and friends as it was a wonderful experience.

when? February 23rd 2014
Very pleasant and polite staff , the facility was very comfortable and relaxing. I will definitely refer my friends and family . The services I received were top notch.

when? February 23rd 2014
Tiffany f.
South Tampa Spa
Fabulous experience!
Everyone is so nice and it is such a comfortable place. My facial was awesome! It was so relaxing, and the hand, arm,

when? February 20th 2014
My recent experience at Pia was fantastic! Always friendly, always professional and always considerate! Thank you for being so great!

when? February 20th 2014
The entire experience was perfect! My girl was incredibly skilled and knowledgable about massage and nails, and extremely professional and courteous. The receptionist at the front was welcoming and sweet, and I immediately felt comfortable the second I stepped in. The rest of the staff I talked with were also lovely. My husband booked it all for me as a surprise and it was so nice to know he was treated with the same respect, caring, and genuine interest over the phone as I received as a client. I will most definitely be back there, as we plan to visit the downtown St. Pete area more frequently. Thanks to everyone for making my birthday memorable and relaxing!

when? February 20th 2014
I just moved to Tampa and found Pia by using google. I honestly loved all of my services. Both the front staff and Technician were excellent. I will be coming back every two weeks for my nail shellac and eyebrows, and more as needed.

when? February 20th 2014
Awesome! I was very nervous about this treatment and she made me feel very comfortable from the start. I was very pleased with the results and will defintely be back!

when? February 18th 2014
The experience was great and very professional. My esthetician explained the process of waxing and checked in with me multiple time to make sure I was ok. I was a first time customer because a friend referred me to Pia in St. Pete. I would definitely recommend Pia to my friends and always come here.

when? February 16th 2014
Elizabeth S.
Winter Park Spa
Wonderful service as always. Very professional and courteous and my eyelashes look great!

when? February 16th 2014
Pia is the only place I go for pedis. I had my first facial and loved it!
I will go again for another facial

when? February 15th 2014
Pia spa is my go to waxing spot, I come at least once a month and I'm never disappointed! Everyone is always friendly and accommodating. My esthetician is very personable and always does a great job on my wax!

when? February 14th 2014
Loved every bit of it & I will definitely be coming back =)

when? February 13th 2014
I always have great experiences at Pia. This last visit was no exception. My technician was wonderful. She is very kind, professional and personable. I also appreciate that they are open later on weeknights so I can schedule appointments without missing work. Thank you!

when? February 12th 2014
I had a great experience at Pia! My technician was really sweet, and really quick! All of the staff was very helpful, I'll be back for sure!

when? February 12th 2014
Quick, easy, gentle, and professional. I will be back again and have already recommended the eyelash color service - and Pia Esthetics Winter Park - to others. Thank you!

when? February 10th 2014
Great experience, love the front desk and my pedicures are awesome every single time.

when? February 10th 2014
OUTSTANDING AS USUAL. BEST FACIAL AND PEDICURE IN TOWN. THANKS TO ALL THE STAFF FOR MAKING ME FEEL SO SPECIAL!

when? February 9th 2014
I am not a regular customer when it comes to waxing, because I am a modest woman; however, my past 3 experiences over the past year or so have made me more comfortable and willing to have this service done. It is very personal and yet my technician chats away with me and makes me forget what it is she is actually doing, and that works great for me. She is an expert at what she does and I will continue to come to your salon when I need this service and will always ask for her by name. Thank you for helping me be comfortable enough with you to do this. I love the way waxing makes me look in my bathing suit. Although it's painful, it's very worth it. Great job! Thanks again!

when? February 9th 2014
My experiences at Pia have been fantastic! Their entire staff is welcoming and professional, and they have a knack for making all of their treatments (even waxes - ouch!) very comfortable. I wouldn't recommend anywhere else!

when? February 9th 2014
My overall experience at Pia was amazing. To me, the environment was very relaxing and soothing even before I received my pedicure. I was offerered tea or coffee immediately, everyone was very friendly, and the music was very calming. I had a basic pedicure done it and it was fantastic, it was so good I almost fell asleep and I didn't want it to end!! I will definitely be visting Pia again shortly. :D

when? February 9th 2014
My first trip to Pia was fantastic! The staff treated me like a princess from the moment I entered the building. Both the massage and facial were wonderful. I can not wait to return. Thank you for a fantastic spa day.

when? February 8th 2014