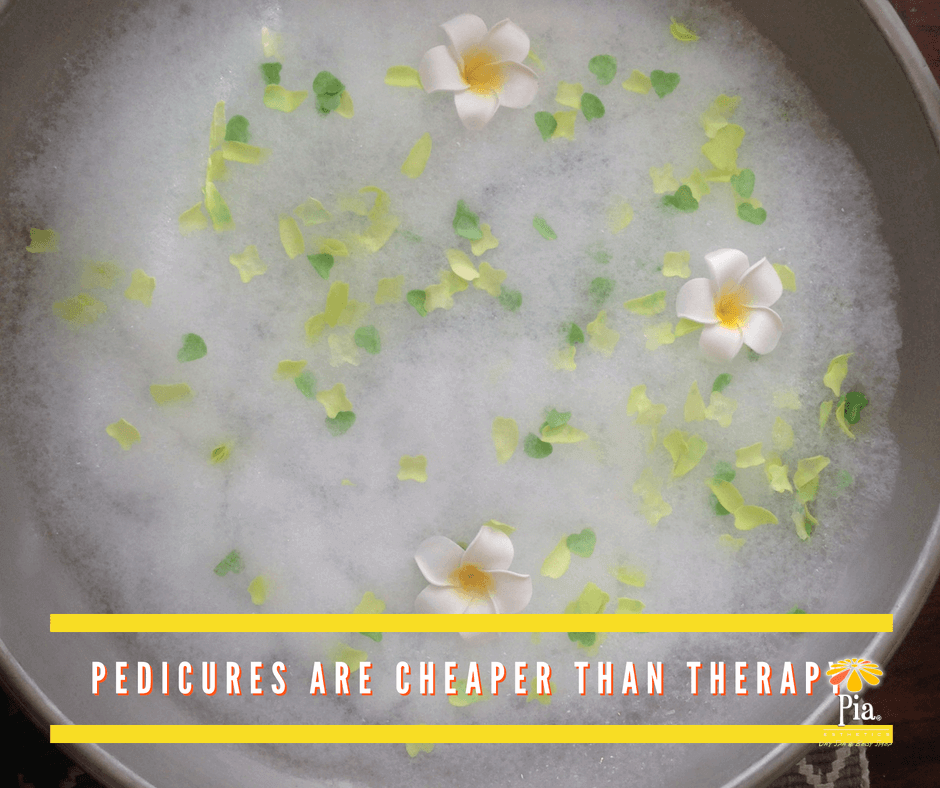 "Pedicures: Because You Can't Add Glitter to Your Therapist" 🌟
Ever had one of those days where you feel like you're juggling flamingos while riding a unicycle? Yeah, we've all been there. But here's a little secret: Pedicures are cheaper than therapy – and way more fun! At Pia Esthetics Day Spa, we believe that a little toe bling can bring a lot more zing to your life. 💅✨
The Power of a Great Pedicure
Let's face it, our feet don't always get the love they deserve. They carry us through marathons of meetings, shopping sprees, and those dreaded stairs when the elevator is out of service. It's time to give your feet a thank-you note in the form of a fabulous pedicure. 💌👣
Why Pia Esthetics Day Spa?
Nail Wizards at Your Service: Our nail technicians are like fairy godmothers for your feet. With a swish and flick of their magic wands (okay, fine, nail files and polish), they transform your feet from drab to fab! 🧚‍♀️
Color Galore: Whether you're a 'nude shades' aficionado or a 'the brighter, the better' enthusiast, we have every color under the sun. And yes, glitter is always an option. 🌈
More Than Just a Pedicure: It's a full-on experience. Relax in our comfy chairs, sip on a cup of tea, and let the world outside fade away. It's like a mini-vacation for your feet! 🏖️
The Unspoken Benefits of Pedicures
Stress Relief: Forget about meditating on a mountain top. A pedicure chair at Pia Esthetics is the new zen zone. 🧘‍♀️
Social Hour: Bring a friend, spill the tea, and catch up while getting pampered. It's like a party for your feet! 🎉
Health Perks: Did you know pedicures can improve circulation and prevent nail diseases? It's health care with a splash of nail polish. 💪
But Wait, There's a Cherry on Top!
At Pia Esthetics Day Spa, we're not just about nails. We offer a whole range of services to make you feel gorgeous from head to toe. From skin care to waxing, and even massages for when your back is as tense as a cat in a room full of rocking chairs. 😹
Ready for Some Toe-Tastic Fun?
Don't let your feet be sad feet. Turn them into glad feet! Book your nail appointment at Pia Esthetics Day Spa today and step out with the kind of confidence that only comes from killer toenails. Contact us here or book online here. Your feet (and your mood) will be soaring! 🚀
---
Remember: A pedicure might not solve all your problems, but it's a pretty fabulous start. And hey, it's definitely cheaper than therapy! 😉👡