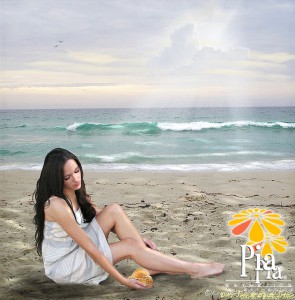 Ahhh, summer … 'Tis the season for all things sun, salt and sweaty! While it's one thing to love summertime, it's also time to be super conscientious when it comes to your skin! Sun, salt and sweat can really wreak some serious skin havoc – if you're not careful. Keep reading to discover very effective treatments for 5 of summertime's most common skin-care concerns.
Sunburns
Truth be told, as much as we'd like to, and try to, avoid these it simply isn't always possible. So, you've gone out in the sun too long and now you have a painful burn. Relax, I've got you covered! Yes, you could slather yourself in aloe, however Dermalogica created a super soothing balm, After Sun Repair, a cooling balm to reduce damage from exposure to UV sunlight. This lightweight gel helps calm skin and reduce irritation induced by sunburn. Not only that, it also cools and minimizes redness, provides instant comfort and naturally reduces the pain associated with overexposure. Bonus, it moisturizes the skin to help shorten recovery time while calming extracts soothe and refresh the most painful burn.
Oily Skin
For many of us summer tends to make our once normal t-zone a lot shinier by afternoon. If this applies to you try switching from your normal daily moisturizer to one that prevents oiliness and breakouts, such as Dermalogica's Oil Control Lotion. This extremely light lotion simultaneously hydrates while reducing shine. Bonus, it also absorbs excess oil! You can't go wrong with this, it provides an all-day shine-free, matte finish, eliminates congestion, soothes and moisturizes.
Poison Ivy & Bug Bites
Ouch! Just when you think you're covered, you notice an irritating itch and discover you've been stung or bit, or worse walked into a sandy patch of poison ivy and you've got a rash. While it's tempting to panic, don't. Pure aloe leaf gel, from an actual plant, can help soothe your discomfort. Aloe is exceptionally soothing to both bug bites and poison ivy, cooling and calming irritated skin. After you apply, and it is dry, that slather on a 1% hydrocortisone anti-itch cream. Follow this regimen twice daily and you should feel relief rather instantly! If your skin becomes unreasonably itchy, please seek medical attention to suppress the reaction.
Dry Skin
News flash! Both chlorinated pools and the oceans salt water is unbelievably drying to the skin. Here at Pia's we are in love with Clarisonic and, just as the facial brushes are incredible for exfoliating your face, the body brush is a perfect remedy for dry, rough skin on your legs, arms and chest! Just follow it up with an intensely moisturizing cream, such as Dermalogica's Ultrarich Body Cream and your skin will be glowing again before you know it.
Sunspots
Yes, I said it. Sunspots. Those dark splotches that you notice on your face that seem to get even darker during the summer months. There is a way to fade them, I promise! First, apply sunscreen daily to help prevent them from darkening, as the sun can cause them to become more pigmented, and then apply a brightening treatment. I love Dermalogica's Powerbright TRX Treatment Kit. It includes everything you need to banish these spots and prevent future ones! This kit includes a C-12 Pure Bright Serum (potent skin brightener), Pure Light SPF50 (daytime brightening treatment moisturizer) and Pure Night (overnight brightening treatment cream) and is available at all Pia Day Spa locations, as well as each of the previously mentioned Dermalogica products.
Summer is here to stay, make the best of it with these tips! Questions? Please call or stop into any of our locations to speak with any of our highly qualified Estheticians.