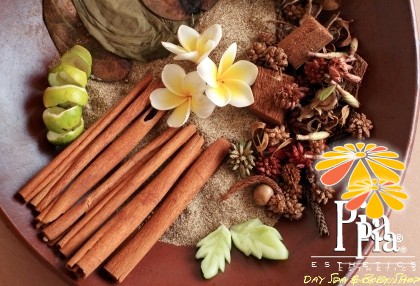 Pumpkin Spice Manicure, Pedicure & Massage
Delight your senses with our seasonally inspired Pumpkin Spice manicure, pedicure and full body massage! Just in time for the holiday season we are offering you the chance to indulge your senses and melt away your stress with the spicy aroma of autumn! Come in this holiday season to be pampered with this delightful spicy scent and fall into blissful relaxation.
Chocolate Cake Massage
Craving chocolate? Satisfy your senses with a decadent Chocolate Cake Massage! Everyone knows that, in moderation, dark chocolate is a very heart healthy indulgence. While this is true we are offering a guilt free alternative to satisfy your craving! Our Chocolate Cake Massage infused with the delicious notes of chocolate is guaranteed to be zero calories! This sinfully sweet aromatherapy experience is a perfect excuse to wind down, relax and enjoy the delicious scent of chocolate this busy holiday season.