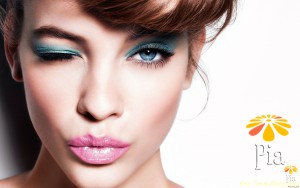 1 Week Before
This is the time to pull all the products you use and ask yourself if they're working for you. Take the time to analyze each of them. Are you getting the results you want? If not, call us or stop in to consult with our estheticians to switch things up and try something new.
Minimize Invasive Procedures
If you've been getting laser treatments or skin peels now is time to take a break! Instead, focus on gentler chemical or enzyme peels or a facial to make your complexion glow. These treatments will not only nourish your skin but brighten your skin for that upcoming party too.
Go Easy on Any Pimples
Did you know that picking at a pimple can cause scars and redness that can last up to 3 months? If there's ever a time to keep your fingers away from your face it's now. If however, you notice a whitehead this means the infection is close to the surface and you can safely pop it. The safest way to do so is to cleanse your skin and apply a warm washcloth to the blemish and hold for a few minutes. Then, wrap two tissues around your fingertips and gentle squeeze the pimple to release the pus. If nothing oozes out give it another day and try again. Don't aggravate a pimple that isn't ready to be popped.
Better Yet, Prevent Acne!
Be consistent with your skin care routine. Keep your skin looking clean and clear by avoiding dairy and using gentle skin care products and treatments. If you notice any impending pimples or cysts use a spot treatment to keep them under control. I highly suggest Dermalogica's Overnight Clearing Gel for acne and Breakout Control to treat cysts.
Get Your Beauty Sleep!
Sleep is always necessary to prevent dark circles under your eyes but it also is helpful to renew your skin's health. This is the time when your body rids itself of toxins which, without adequate sleep, wreak havoc on your face! Sleep also helps to relieve stress, a major acne irritant. Getting enough rest leading up to the biggest party of the year will be most beneficial for your skin. You'll look awake, well-rested and simply glowing.
Keep Your Products Chilled
When stress from the holidays is high it causes an increase in blood-flow to the skin. This increases your skin's sensitivity and can cause redness. Try keeping your skin care products in the refrigerator. Cleansing, toning and moisturizing with chilled products will calm and soothe your skin. Goodbye redness!
Be Wary of Holiday Cocktails
Fact. Alcohol cause your skin to swell under your eyes giving you that unattractive puffy-eyed look. If you find yourself at a lot of holiday parties try to follow each alcoholic drink with a glass of H2O. This will help flush the alcohol out of your body faster preventing any excessive puffiness the next day. If possible don't drink at all the night before New Years Eve.
Try a Gel Mask
Since gel masks are water based that won't add any oil to your skin. Why does this matter? Oil can cause your New Years Eve makeup to melt much faster than you'd like! Another benefit of gel masks is that they're known to calm and soothe the skin, decreasing redness and reducing the appearance of pores. Try Dermalogica's Skin Hydrating Masque and follow with your favorite moisturizer for beautiful skin that is smooth to the touch!
Following this plan is the perfect way to enhance your skin to glow from within and prepare it for flawless makeup application this New Years Eve. Still have questions or want to schedule a facial? Call us at any of our 4 locations today!