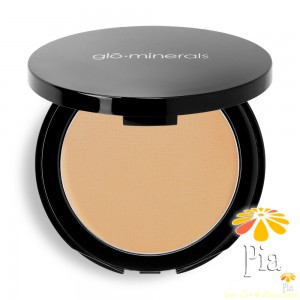 Are you searching for a make-up line that is designed with skin care in mind? If so read on to find out exactly why we carry Glo Mineral's make up and why it's especially beneficial for your skin's health!
The founders of Glo Mineral make up have dedicated their company to providing you with cosmetics that "nurture, protect and heal the skin while providing flawless coverage and fabulous color palettesâ€. The reason why Glo Mineral's make up is beneficial to your skin's health is because it is made with talc-free, pharmaceutical-grade ingredients. This is very important for those looking for a natural make up line that will not simply mask skin imperfections but rather, treat them.
As skincare professionals, we, along with dermatologists and plastic surgeons highly recommend Glo Mineral's make up. Why? We believe in it! Glo Mineral's make up is a pharmaceutical grade make up line that combines advanced ingredients with all natural, highly pigmented minerals, healing vitamins and potent antioxidants. Combined, these ingredients are a wonderful choice for every skin type and particularly for those with specific skin concerns, such as acne and rosacea. When applied, Glo Mineral's make up helps to treat skin conditions all the while protecting your skin, thanks to its anti-inflammatory properties. With use, this make up truly reveals radiant, glowing skin!
Beyond the minerals, this make up line is also non-comedogenic and is free of both perfumes and dyes, a perfect choice for those with very sensitive skin. Glo Mineral's make up also includes broad spectrum UV protection. You simply can't go wrong with this make up!
Stop in to check out this amazing line at any of our four locations and discover the smooth, flawless finish that Glo Mineral make up lovers rave about for yourself!