Hey, Tampa Bay beauties! 💁‍♀️
Are you feeling a bit off? Whether it's low energy, dehydration, or just needing a wellness pick-me-up, we've got the perfect solution—IV Therapy at Pia Day Spa in Tampa and St Petersburg, Florida!
What's the Buzz About IV Therapy? 💧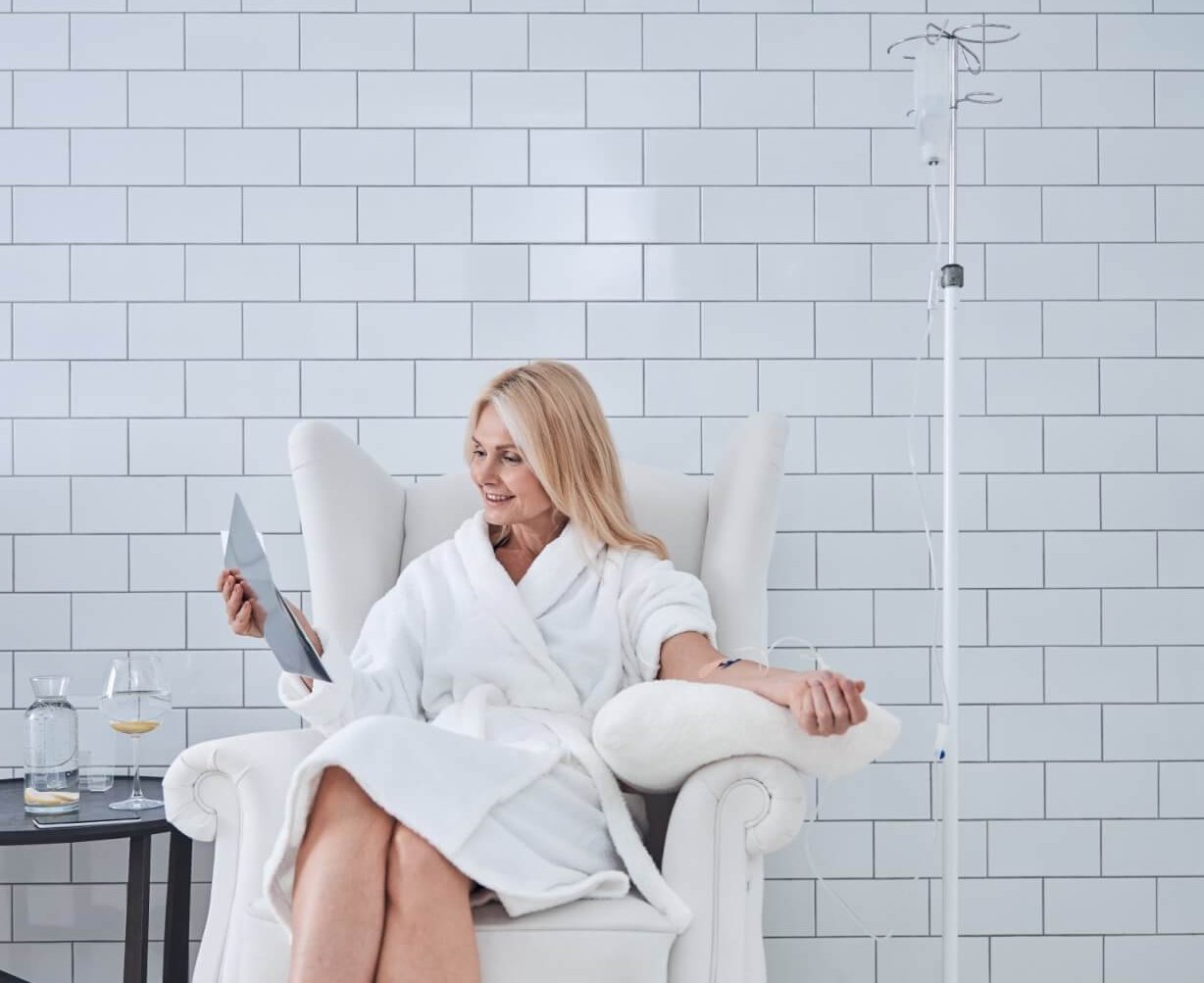 IV Therapy is more than just a wellness trend; it's a game-changer for anyone looking to elevate their health and well-being. It's quick, it's effective, and it's tailored to you. From hydrating infusions to vitamin-packed elixirs, our IV treatments are designed to meet your individual needs.
The Hydration Game-Changer 🌊
Dehydration is a total mood dampener. It can make you feel sluggish, give you headaches, and even affect your skin. But with our IV Therapy, you can say goodbye to dehydration for good! Our specialized formulas are packed with hydration-boosting ingredients that will leave you feeling refreshed and revitalized.
Immunity Like Never Before 🛡️
Let's face it: nobody has time to get sick. That's why our IV Therapy includes immunity-boosting options that are perfect for the flu season or whenever you're feeling a bit under the weather. It's like a shield for your health!
Performance and Recovery 🏋️‍♀️
Whether you're an athlete or someone who loves staying active, our IV Therapy can help you perform at your best and recover faster. It's the secret weapon you didn't know you needed!
Customized to You 🎯
We understand that everyone is unique, which is why our IV Therapy treatments are tailored to meet your specific needs. Whether you're preparing for a special event or just striving to look your best every day, we've got you covered.
Partnering with Bloom IV Hydration and Wellness 🤝
We're beyond excited to announce our partnership with Bloom IV Hydration & Wellness. Now, every Saturday from 10:00 a.m. to 2:00 p.m. at our South Tampa location, you can enjoy an expanded range of IV Therapy services. It's the best of both worlds!
Why Choose Us? 🌟
Expertise: Our team of certified medical professionals is committed to providing you with the highest level of care.
Personalization: Tailored treatment plans designed just for you.
Trusted: We've been a beloved part of the Tampa community since 2004.
Convenience: With locations in South Tampa and St. Pete, we're always close by.
Ready to Dive In? 📞
So, are you ready to give your body the boost it deserves? Contact us today to book your IV Therapy session. Your future self will thank you!