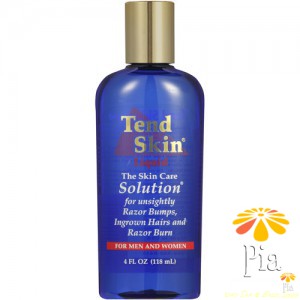 Waxing is one of our specialties. We consistently win awards and kudos for our technique and products. Despite that, we know that the procedure can be a bit nerve-wracking. To help, we have a variety of products that can provide comfort before, after and during your waxes.
Before coming in for your appointment, try Relax and Wax, No Scream Cream. This is a topical numbing cream that can be applied 30-40 minutes before the waxing service.
After waxing, use Tend Skin or Prince Reigns to prevent ingrown hairs. Tend Skin is a clear liquid. Prince Reigns is a thin gel made of natural ingredients.
Before and after waxing, exfoliating is a must. We carry Supracor Silicone Scrubbers in three sizes. The scents alone are heavenly… but add Pure Fiji's body scrubs sloughing power and it's like a mini tropical getaway. By far, our customers love the Crystal Peel Microdermabrasion Exfoliating Soap Body Bar. If you see it on our shelf, GRAB IT, because they go fast!
For any of these products, check out our shelves, or ask any of our staff to help you find them.