Whether you're getting ready for a beach vacation or you just want to remove unwanted body hair, a bikini wax is an effective hair removal method that can help you feel more confident and comfortable. However, if you've never experienced a bikini wax, you may feel nervous or unprepared. To learn what to expect for your first bikini wax in Tampa, keep reading!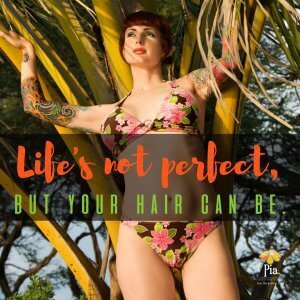 There is no need to worry when going in for a bikini wax. Trust us, a bikini wax is a safe way to remove unwanted hair. A bikini wax is also less painful than you think.
You may be skeptical to go in for a bikini wax because you are worried about exposing yourself to a stranger. If this is making you nervous, think of a waxing specialist as a gynecologist. Both are trained professionals who have seen it all before and know exactly what to do.
When people talk about bikini waxes, you hear a lot about potential pain. Everybody has a different threshold for pain, but some areas may hardly hurt during the process. Another detail to give you peace of mind is that the pain usually doesn't last for more than three seconds after every tug. The pain is quick, but the results are long-lasting.
It is important to pick a professional and reputable salon to receive your first bikini wax. When picking a place, consider Pia Esthetics Day Spa & Body Shop. Our staff of friendly and trained professionals can help you feel as comfortable as possible during your first appointment. You can trust Pia Esthetics Day Spa and Body Shop knowing that we've worked with countless clients to help them look and feel their best. To schedule an appointment with us, feel free to call today!