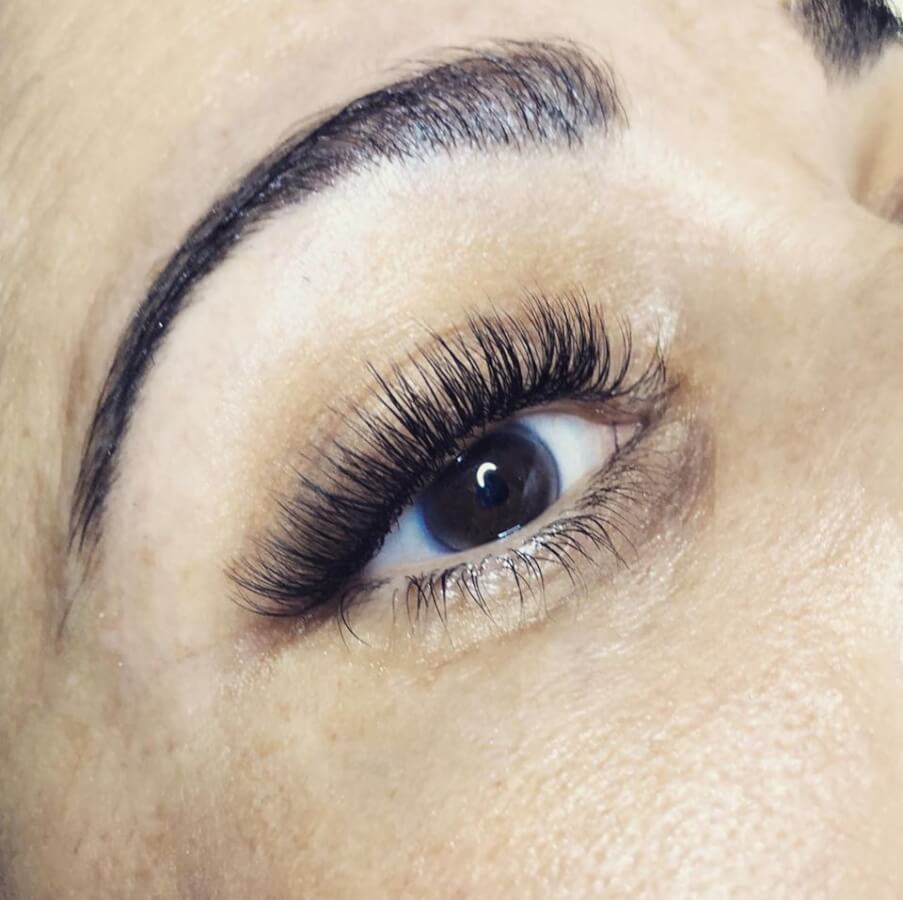 Eyelash extensions are one of the latest trends in beauty. Eyelash extensions make your lashes look fuller, attracting attention to your eyes. There are several different types of eyelash extensions, so read on to learn which type of eyelash extensions are best for you.
The first type of eyelash extensions is classic lashes. Classic lashes are 1:1 bond, meaning a lash artist will place one eyelash extension on top of every natural lash. The average person has 100 natural eyelashes, so the application process of classic lashes may be time-consuming, but the time is certainly worth the end result. Classic lashes are long and natural in appearance.
The second type of eyelash extensions is volume lashes. Volume lashes are all about drama. Volume lashes are handmade in the shape of miniature fans, which are 2:6. A lash artist will apply one volume fan of lashes on every one natural lash, increasing the volume and density of your lash line. Volume lashes resemble strip lashes, they are fluffy in appearance, they create fewer gaps between your lashes, and they are noticeable.
The final type of eyelash extensions is hybrid lashes. Hybrid lashes are a mix between classic lashes and volume lashes. The ideal ratio for hybrid lashes is 50:50. However, a lash artist can customize hybrid lashes depending on your preference and your natural lashes. Hybrid lashes offer volume and length, they dramatize your looks, and they offer a fuller-looking lash line at all times.
If you want eyelash extensions, schedule an appointment with Pia Esthetics Day Spa and Body Shop today! We offer professional eyelash extensions that can help draw attention to your eyes. To schedule your appointment, give us a call. We hope to see you here soon!