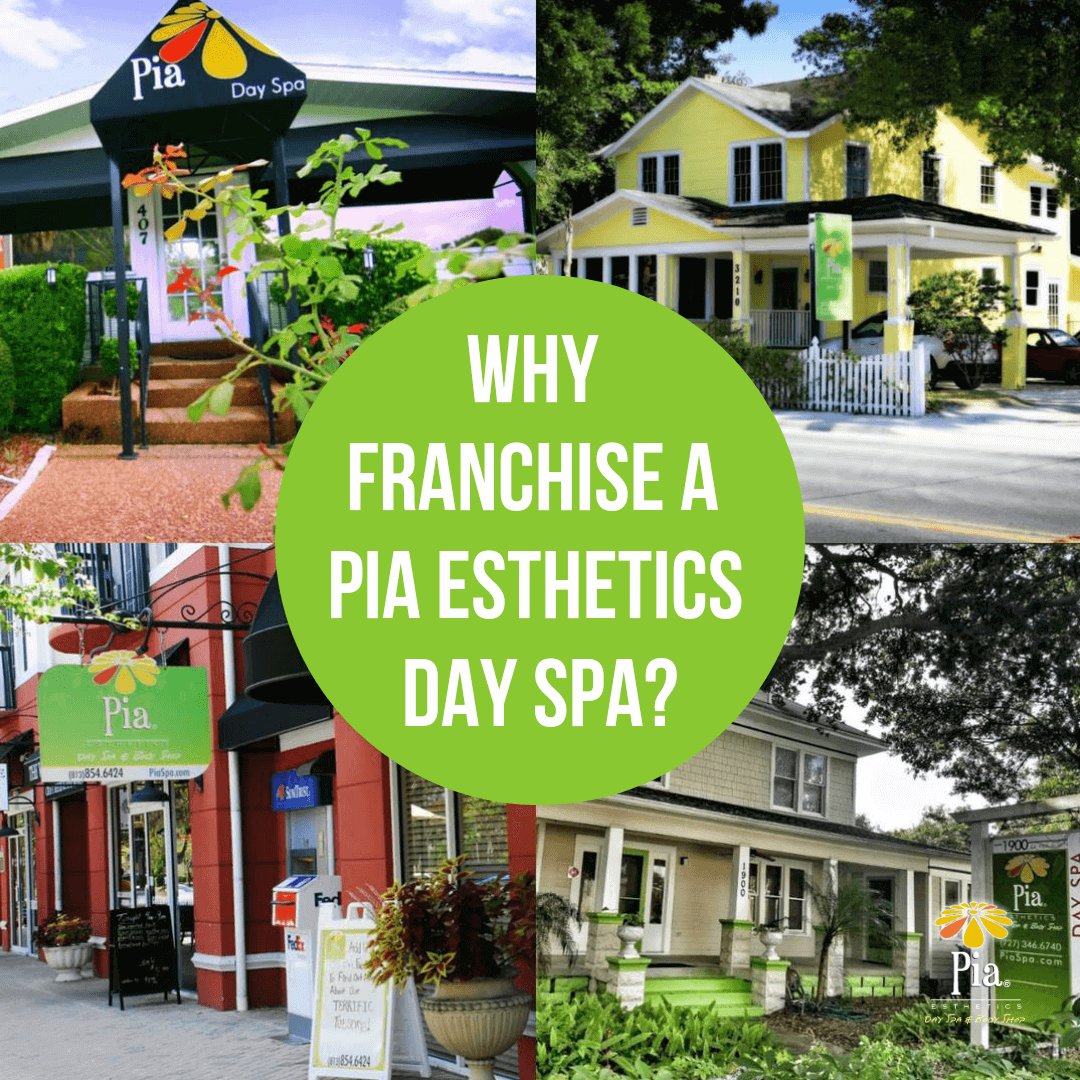 Hoping one day to be your own boss? Buying a franchise can be a life-changing experience. Very few people have the natural ability or expertise to be efficient in all aspects of running a successful business. 
We Offer a Structure
That is where our experience comes into play. We offer a structure for launching, operating and growing a business. We will deliver the entire framework around which the business is built. We create comprehensive operations manuals and training programs for our franchise owners that cover marketing, operations, accounting, technology and other areas that are specific to the particular business model. These efficiencies are designed to enable our franchise owners to earn more and spend less time and effort than otherwise would be required to open and operate a similar business on their own.
We Offer Experience
As a female entrepreneur, I am very excited to share everything about us with you. Pia has been open for 15 years (since 2004). After all this time I have been able to gain a lot of knowledge, through trial and error, on what works or does not work in the opening and running a day spa. Everything from the service perspective, customer service, and management.
We Offer Expertise
Now, its time to share this knowledge with everyone and empower women to accomplish their dreams of owning a business. Why make all the mistakes when there is someone that has already made them for you? Why try thousands of marketing ideas and spend thousands of dollars when someone has already done that for you? The answer is, you don't have too. 
We Offer a Plan for Success
A franchise is a great opportunity for those people who want to work and manage their own staff without the extra worries that come with owning a business. Also, we have an amazing reputation in the area and the industry. We have accomplished our reputation through 15 years of exceptional service and quality. Buying a franchise is very different from starting a mom-and-pop business. Since there is an already established system in place, there is a higher likelihood of success. If you invest in our proven franchise opportunity and follow the system we have put in place, you should be on your way to running a successful business.
Who starts a new business with clients, a good reputation, and 5 stars on google? No one. Only a franchise owner does because that is what we are here for. When you buy a Pia Day Spa franchise, you have our support and the support of knowing you are part of a growing system. You will always be able to pick up the phone and ask us questions or even other franchisees. I hope you feel empowered and are ready to bring these new opportunities to your life and make your entrepreneurship dreams come true.

Contact Us
If you're interested in franchising a Pia Esthetics Day Spa, click here, and find out what opportunities we have available for you.