Pia Esthetics Day Spa – Best Spa for Waxing 2009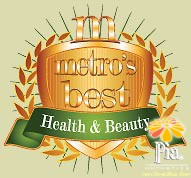 Forget shaving, waxing is the way to get smooth and stay smooth. Wax experts at Pia's specialize in Brazilian waxing but can keep every inch of your skin ready for the beach. Also try spa services, including chocolate scrubs, massages and nail treatments.
Call (813) 831-2418 or visit www.bypia.com.