2016 American Express #Memberfave award
What Does #Memberfave means?
It means that according to American Express, we are a Favorite #DaySpa among their card holders.
Thank you for your business!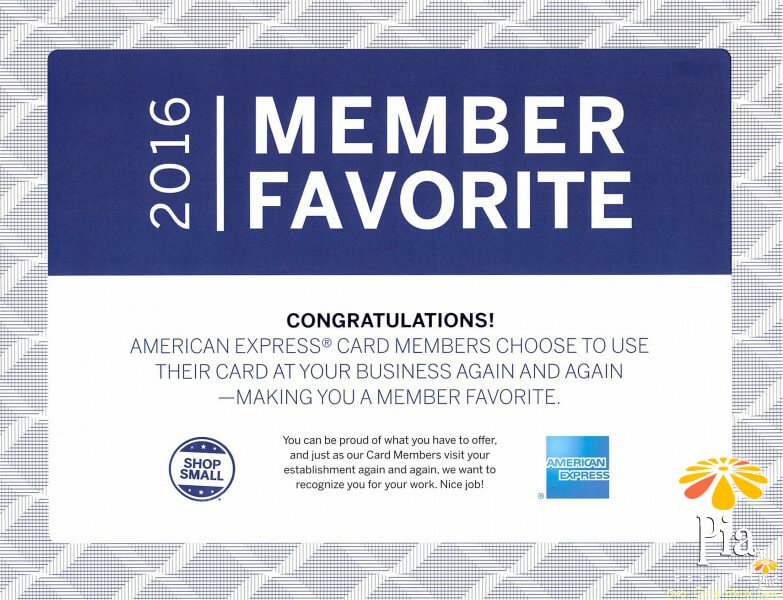 American Express card members choose to use their card at your business again and again,and we want to join them in recognizing you. Nice Work! And congratulations again on being a 2015 American Express Member Favorite.