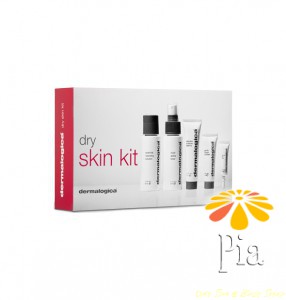 The recent record low temperatures can be incredibly harsh on your skin. This chilly arctic air creates a severe lack of humidity, with the potential to cause your skin to become flaky, with noticeable dry patches, dullness, redness and peeling. Not to worry! The cure to these unsightly conditions is simple. Read on to discover how to improve your skin's health this winter with a few simple changes to your current skin care routine.
1. Nourish your Skin from Within
As the days become cooler take a look at your diet and ask yourself how it's affecting your skin. If your diet is high in sodium, caffeine, sugar and alcohol your skin is likely to be affected. Combined with cold air and lack of humidly this could lead to major trouble for your face. If your skin has a tendency to be sensitive and become flushed try to avoid foods such as tomatoes, dairy, red wine and spices. Instead, reach for foods and supplements rich in omega 3's (ie. walnuts, salmon and flax seeds) to replenish the lost lipids in your skin.
2. Choose your Cleanser Carefully
If your skin has dry, scaly patches, is peeling or stings when exposed to the cold air then it is time to switch cleansers and choose a healing moisturizer. Avoid any cleanser that creates a lot of foam, is artificially fragranced, has scrubbing beads, glycolic acid or acne fighting ingredients such as benzoyl peroxide. These cleansers can strip the natural oils from your skin, leaving your skin tight and red after cleansing, compromising the barrier. Instead, switch to a creamy, gentle, fragrance-free cleanser such as Dermalogica's Essential Cleansing Solution and follow up with their Intense Moisture Balance nourishing moisturizer.
3. Microfoliate
If you've ever been told to avoid exfoliating during the winter think again. The truth is, gently sloughing flaky skin away will actually brighten your skin! It will also allow your soothing serum and moisturizer to absorb better. Be sure to use an exfoliation product, such as Dermalogica's Daily Microfoliant or Gentle Cream Exfoliant after you cleanse as well as apply a renewal serum (ie. Dermalogica's Skin Renewal Booster) with your moisturizer to hydrate and calm your skin while stimulating new cell growth.
4. Calm Itchiness and Reduce Redness
Dry, sensitive skin has a tendency to become red, itchy and fragile during the winter. A calming spritzer such as Dermalogica's UltraCalming Mist can reduce redness and calm irritation throughout the day. If your skin is especially sensitive add a concentrated calming serum, such as Dermalogica's UltraCalming Serum Concentrate, to your daily skin care routine or weekly masque.
5. Read your Product's Ingredient List
If you follow all this advice and your skin continues to concern you re-read the ingredients on all your skin care products. I cannot stress this enough, always read your product's ingredient list. Retinoids, retinol, benzoyl peroxide and hydroxy acids are much easier for your skin to tolerate during the humid summer months when oil production is high than during the dry months of winter. If you see any of these ingredients listed on your products set them aside for now and switch to gentle, calming, creamy products.
Figure out your skin care needs this winter and choose foods and products that will boost your skin's integrity, not compromise it. We offer all the above mentioned products in each of our four locations at our Dermalogica beauty bars. Stop in today to choose the products that will benefit your skin this winter!