Lash XPRS: Gorgeous Lashes, half the time, cost 75% less!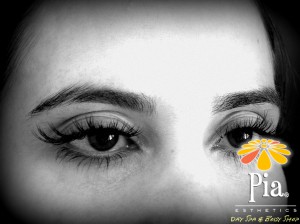 Do you love the look of expertly applied eyelash extensions but don't have the time or funds to set aside for a traditional full set lash application? If so, you're in luck! Pia Esthetics Day Spa now offers Lash XPRS eyelash extensions (formerly Rapid Lash). Lash XPRS is a fantastic option for anyone who wants beautiful, long, natural looking lashes in half the time.
Lash XPRS eyelash extensions also cost considerably less than a full set of eyelash extensions and last a full two weeks! In just one hour you can have fuller, longer lashes for only $50. (Reg. $75, including removal as well – promo ends on 02/28/2014)
Call Pia Esthetics Day Spa today to make your appointment for Lash XPRS eyelash extensions and enjoy the look you desire at a fraction of the time and cost!