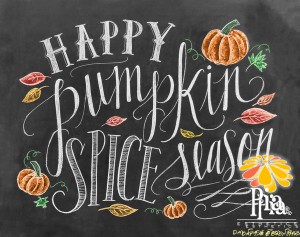 It's that time of year again, Pumpkin Spice season (aka "Fall" or to some, "Autumn")! Here at Pia's Day Spa we're celebrating with the return of our favorite Pumpkin Spice services – the Manicure & Pedicure, Massage and Sugar Scrub. Schedule one or all three to indulge in this heavenly scent while it lasts. Trust me, this gourd is good for more than just jack-o-lanterns. Truth is, they offer some great, skin-deep beauty benefits too! I'm sure you'll love these services as much as we do! Read on to learn about the scent'sational choices below and call us to schedule yours before the season ends.
Pumpkin Spice Manicure & Pedicure
Pumpkin Spice Massage
Pumpkin Spice Sugar Scrub
Book all 3 services and get 20% off!
I love autumn and I especially love adding these services to our menu because the pumpkin ingredients in the products are full of enzymes that deliver a gorgeous glow. These services are so wonderful for your skin; pumpkins are bursting with fabulous skin-renewing ingredients! They are loaded with alpha hydroxyl acids (boosting skin renewal rates) as well as Beta-Carotene and Vitamins A, K, and C and minerals like zinc, copper, magnesium, and potassium. Each of these hydrates your skin and protects it internally from sun damage.
Pumpkin Spice Manicure & Pedicure
These delightful nail services will truly invigorate all your senses and your skin will be restored and nourished from the long, gone days of dry, hot summer sun. The manicure and pedicure will transform your normal experience into a comforting, serene, cozy state of relaxation. Your nails and skin will be perfectly prepped to hold that steamy mug of Pumpkin Spice beverage your heart most desires!
Pumpkin Spice Massage
The deeply moisturizing ingredients in the Pumpkin Spice Massage (Vitamin E and Jojoba Oil) will leave your skin feeling ultra-silky smooth. Bonus, you'll smell like the season's most scrumptious spices. The mind-soothing relaxation and stress relief comes from the sensational scented oil and lotion during the hour long massage.
Pumpkin Spice Scrub
If you can't live without your weekly Pumpkin Spice Latte, you'll flip over this hydrating and exfoliating Sugar Scrubs amazing scent! This scrub transforms the driest, flakiest skin into dewy, smooth, luscious skin. This is not to be missed, and it will keep your skin feeling soft and hydrated and simply glowing for days.
Call any of our 4 locations to carve some time in your schedule to come relax and absorb all the comforts and scents of autumn today. Book all 3 services and get 20% off!