Enjoy Fall With Our Pumpkin Services
Because we love Pumpkin Spice as much as you do.
We already shared about the health benefits of Pumpkin and other fall veggies in our last post. However, at Pia's we take pumpkin spice to the next level during fall.
Thinking of stopping by and getting your regular nail and massage treatment? We want you to mix it up and pamper yourself with our Seasonal Pumpkin Spice version!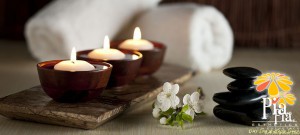 Enjoy a Full Body Massage with the sweet Pumpkin Pie scent – for the same price as our regular full body massage. Relaxing, healthy and delicious.
or
Relish your next visit with our soothing Pumpkin Spice Mani and Pedi nail treatments, available at a special price just for fall lovers.
Want to know more about our daily promos and services ? Visit ByPia.com or like Pia's on Facebook to stay updated!