We are excited to announce that Pia's offering now Eyebrow Microblading.
What is Microblading?
This advanced beauty method is a non-surgical creation of the brow. Unlike tattoos, the pigment is implanted under your skin with a manual handheld tool. The esthetician draws hair-like strokes, as we can see on the picture above, results are stunning.
Not only Microblading Eyebrows look natural, but they are also an investment in your time and money. This makeup lasts from one to three years, depending on the skin type and aftercare from the client.
The Pros:
Forget about filling your eyebrows with expensive pencils, powder, gel and/or stencil.
Semi-permanent solution.
Safe procedure.
Completely restores the shape of the eyebrow.
No downtime.
Clean, natural looking realistic hair strokes
Hypoallergenic non-toxic pigments and materials
We are ready to give you the BEST and most professional experience!
Initially available @ Westchase and South Tampa. Other locations, coming soon.
Call Now or Book Online!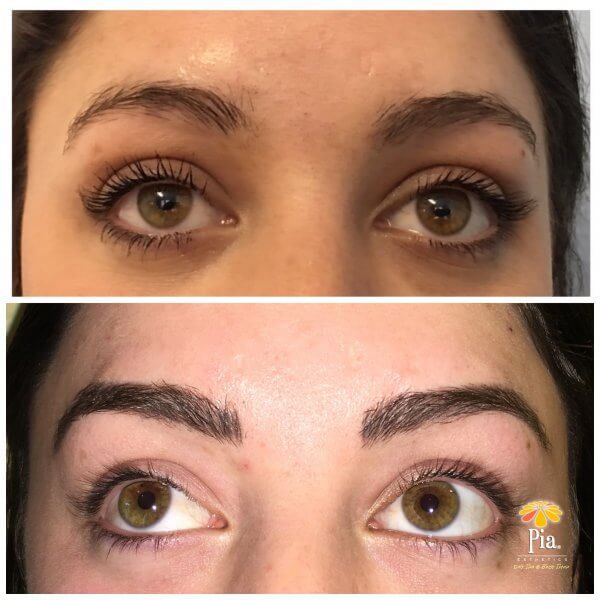 More Resources:
Everything You Need to Know About Microblading Your Eyebrows
Everything You Need to Know About Eyebrow Microblading
Beauty Note: Everything You Need to Know About Microblading Your Brows
I Tried Eyebrow Microblading & I Am Never, Ever Going Back To My Natural Brows — PHOTOS
I Got My Eyebrows Microbladed and Here's What Happened