Fillers: The Ultimate Beauty Tool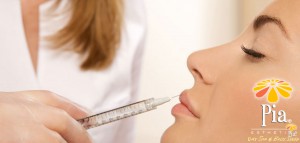 Did you know that as you age your facial skin loses its volume? This happens if you've been dieting too! You don't only lose weight in your tummy, but everywhere, including your face!
Beauty Check Up.
My belief is, just as we exercise and eat healthy to look our best, scheduling regular check-ups to enhance our looks is just as important. Making appointments to replenish the skin's volume that is lost with age and weight loss is not only a smart idea but practical too! Diet, exercise and makeup can only go so far to enhance our skin's appearance. Time tells all; and some signs of aging are impossible to reverse (or hide) on our own. This is where a physician can help!
How fillers work.
Fillers do what nature can't. They even out imperfections in your face to make it appear more symmetrical and plump in all the right areas. They fill and create contour to areas that appear sunken and create fullness where it has been lost. When fillers are applied in a natural way they really enhance your natural beauty. You'll notice a change, but it will never look fake!
Call now!
Here at Pia Day Spa we all believe in beauty and self-confidence, and fillers truly enhance both! This is why we have added this amazing service to our menu! Call today (or Book Online) to schedule your appointment with Melissa Auman, ARNP-BC or Jean Wallner, PA-C and leave the Spa looking and feeling as gorgeous as you did years ago!