Get in the spirit! Ask about it!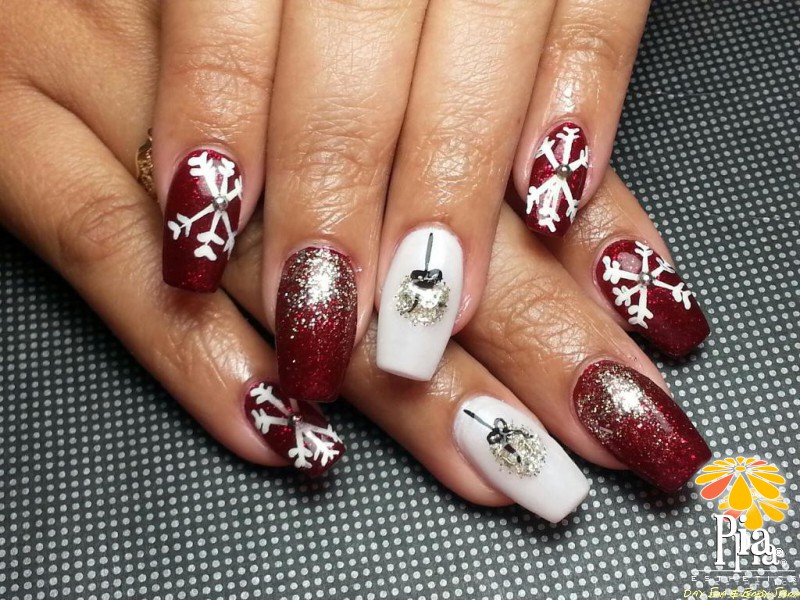 Nail Art for Fun or Holidays
Get creative with your nails! Nail art is a great way to express your personality and have some fun. And it's perfect for the holidays, too!
There are many different types of nail art to choose from.
Simple designs: These are easy to do and can be a great way to add a pop of color to your nails.
Detailed designs: These are more intricate and can take longer to do, but they can be really beautiful.
Themed designs: These are perfect for the holidays or other special occasions.
No matter what your style is, there is sure to be a nail art design that you will love.
Here are some tips for getting started with nail art:
Choose a base color. This will be the foundation for your design.
Use a variety of colors. This will add visual interest to your nails.
Get creative! There are no rules when it comes to nail art.
Practice makes perfect. The more you do nail art, the better you will become at it.
Nail art is a great way to add a little bit of fun and excitement to your life. So get creative and have some fun with it!
Here are some ideas for holiday nail art:
Christmas: Christmas trees, snowflakes, and Santa Claus are all popular holiday nail art designs.
Hanukkah: Dreidels, stars of David, and menorahs are all popular Hanukkah nail art designs.
Kwanzaa: Kwanzaa symbols, such as the kinara and the seven candles, are all popular Kwanzaa nail art designs.
New Year's Eve:

Champagne bottles,

fireworks,

and party hats are all popular New Year's Eve nail art designs.
Nail art is a great way to celebrate the holidays.