Online booking from June 1st 2020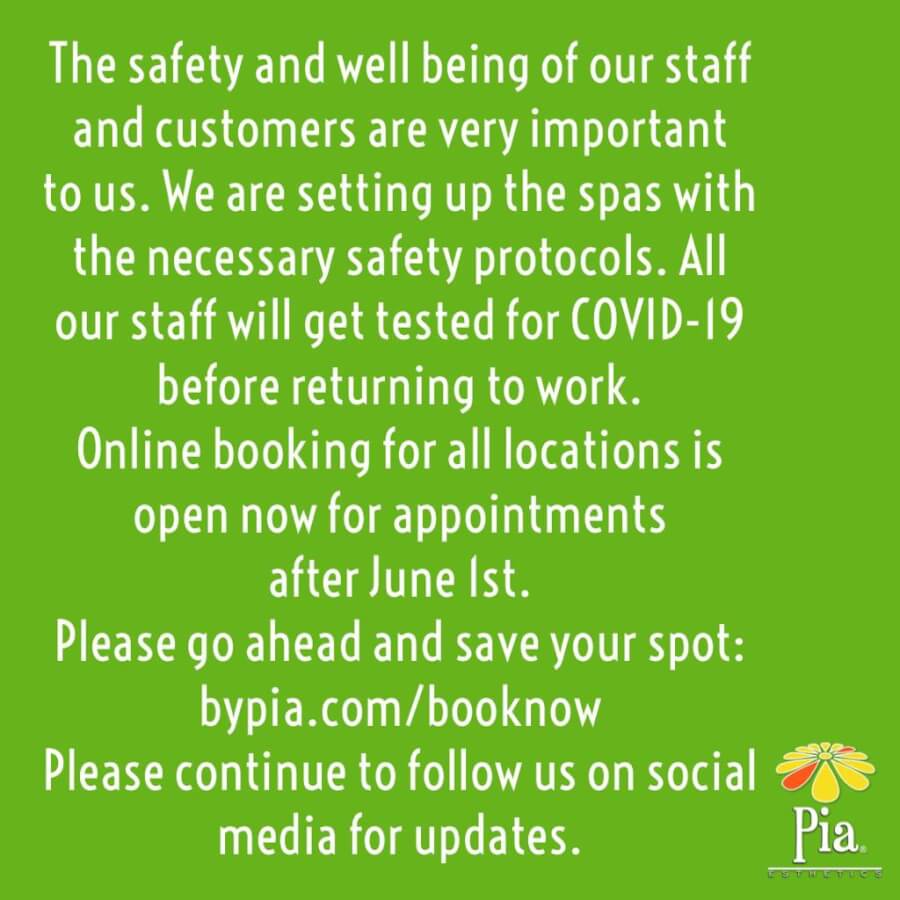 The safety and well being of our staff and customers are very important to us.
We are setting up the spas with the necessary safety protocols.
All our staff will get tested for COVID-19 before returning to work.
Online booking for all locations is open now for appointments after June 1st.
Please go ahead and save your spot: bypia.com/booknow
Please continue to follow us on social media for updates.