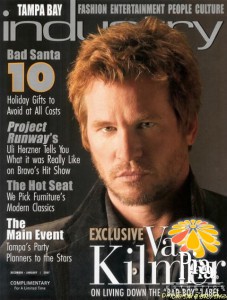 Magazine: Pedicure Paradise – Unexpected Delights Abound in Pia Esthetics Day Spa
(by Debby Wrobleski – Industry Magazine)
This one-hour escape starts with a couple of chocolate chip cookies and some almond Hershey's kisses and that's before my feet even hit the water. Once I sit in the comfy spa chair, my feet are soaked in a pre-pedi mixture made with coconut milk, lavender and roses. For an extra special treat, chocolate coffee is added to the foam. This gives off a decadent aroma that sets the scene for a relaxing escape to pedicure paradise.
After my feet are done soaking and in between bites of my delicious chocolate chip cookie my toes are filed down, and my cuticles are cut. Now it's time for the chocolate scrub. My feet are already feeling rather soft from the relaxing soak, but now they are about to become as smooth as silk. The chocolate scrub is created in the kitchen exclusively for me. In fact, the leftover scrub is mine to take home!
I get my choice of Chocolate Cake, Chocolate Mint, Chocolate Cherry or Chocolate Raspberry. Being the Chocolate lover that I am, Chocolate Cake is my choice of the day. This is also the most popular selection for Chocolate Pedicures at Pia Esthetics (sic) Day Spa in Tampa. I can't decide which is more decadent, the aroma of the chocolate scrub or the foot massage I receive along with it. The combination of the two certainly helps these two tired feet to relax, and I feel like I'm in a seventh heaven. The scrub not only softens my feet, but it also exfoliates them. There is something in the chocolate aroma that calms the senses and sets the relaxation mode in motion.
Once my scrub is over, it's time for some additional pampering with a paraffin wrap. Warm chocolate paraffin wax is lightly brushed on my feet. This is good for the cuticles, and it is also a help to those battling arthritis. While my feet are resting in the paraffin wrap, I eye the Hershey's kisses next to me. The salon smells like a bakery.
As my feet begin to feel transformed, I think of how chocolate actually benefits me. It contains ingredients that hydrate and moisturize the skin.
My pedicure winds down with a final massage using a Pomegranate- Lime Therapy lotion that is lightweight and organic. The finishing touches of this decadent pedicure include perfectly painted toes. A chocolate brown color is an option I decide to bypass in favor of my favorite holiday red.
As I gather my belongings and head to the check out counter, I can't help but add Pia's Full Body Chocolate Massage to my Christmas list for Santa.
Pia Esthetics Day Spa, 3210 W Bay to Bay Boulevard. For more information on Pia's services, packages and seasonal treatments, call 813.831.2418 or visit www.bypia.com.