The Brazilian Wax Experts Announce their Ten Year Anniversary Serving the Tampa Bay Area this April
March 31, 2014 Tampa Bay
In just ten short years Pia Esthetics Day Spa, the most popular spa for Brazilian Waxes in the Tampa Bay area, has grown from a small, home-based business to a highly successful full-service spa and retail center with four locations. Aside from their very popular Waxing services they also offer a full menu of spa services including Facials, Manicures and Pedicures, Massage Therapy and Eyelash Extensions. Not only is this spa known around the Bay area as the best place to go for a Waxing it is also celebrated for having exceptional customer service. What's their secret? According to co-owner, Pia Trujillo, "There is no real secret. Here, we all are passionate about what we do".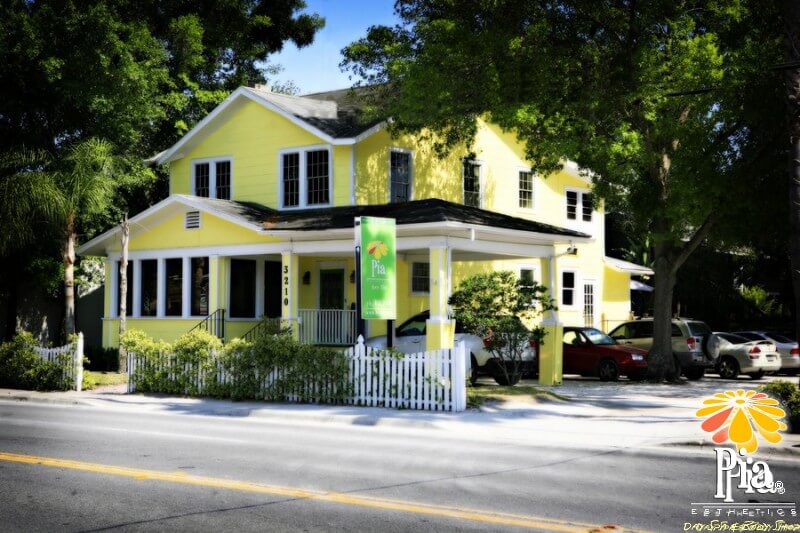 The owners, Pia Trujillo and Andres Hernandez, are a dynamic husband and wife team that focus their entire staff on exceeding customer expectations. They've accomplished this by training each staff member, from their front desk receptionists to every esthetician, nail technician and massage therapist alike, to their full professional potential and going above and beyond for every client they see. This training is as imperative to the success of their business as their loyal client base. Through their efforts to offer superior services and consistently exceed their client's needs their business has thrived, even during recession times. Pia and Andres have expanded to four locations in South Tampa, St. Petersburg, Westchase and Winter Park.
Pia Esthetics mission is to "instill the feeling of beauty, confidence and joy in their clients, one interaction at a time." This is openly evident when visiting any of their spas. Clients know that they can expect to receive the exact same service and level of quality at each location from the spa's professionally trained and passionate team.
Pia, Andres and the whole team, are incredibly grateful to their faithful clients. They are thankful for their devotion, support and feedback, and make their gratitude known by continually giving back to the local community and clients. Their passion for excellence has truly paid off! Ten years, four locations and a community of clients that spreads the word that Pia Esthetics Day Spa is the best spa in the area is a milestone to be applauded. To celebrate this milestone with their clients they will be rewarding them through raffles and deep discounts on select products and services during the month of April and will be announced on their Facebook page, https://www.facebook.com/bypia , stay tuned!
Locations:
South Tampa
(813) 831-2418
3210 W Bay to Bay Blvd
Tampa, Florida 33629
St. Petersburg
(727) 346-6740
215 1st Street NE
St. Petersburg, Florida 33701
Westchase
(813)854-6424
10116 Montague Street
Tampa, Florida 33626
Winter Park
(407) 767-7100
407 West Fairbanks Avenue
Winter Park, Florida 32789
Website //www.bypia.com
Facebook https://www.facebook.com/bypia
Twitter https://twitter.com/@PiaDaySpa