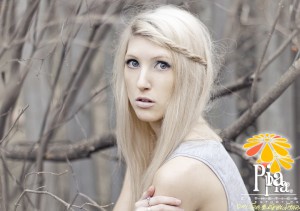 New research is proving that the secret to an amazing complexion may be linked to your ethnic background. Certainly there are many factors that affect your skin: the season, the weather, your hormones, your diet and your cleansing routine are the most common. However, one factor that isn't discussed much is your ethnicity. At a recent American Academy of Dermatology annual meeting, several research dermatologists spoke about the role ethnicity plays in the overall condition of your skin. This three – part article will discuss insights from this meeting to help you score a perfect complexion based on your specific skin type. We'll begin with fair-skin.
Fair Skin
If your skin is a pale tone somewhere between porcelain and bisque you likely fall among the fair-skin type. While the majority of people with fair skin are Caucasian there are also many Latina and Asian people with light skin that fall into this category.
Characteristics
Fair skin can range between very greasy to extremely dry, but the most common characteristic is that it is highly sensitive to irritation and UV damage. The good news is that the lack of pigmentation in fair skin types allows for a more balanced complexion much quicker and with less effort than for those with darker skin. This is true even when the color is slightly off from sun exposure and breakouts. The time for the skin to return to normal is considerably less than it is for people with deeper skin tones.
Skin Care
Starting your day by washing your face with a gentle cleanser designed for your specific skin type (dry, oily, or combination) is essential. Following this with a moisturizer that will protect your skin from UV damage is key. Use a broad-spectrum moisturizer with a SPF 30 that is antioxidant rich and, at night, choose a moisturizer that contains alpha-hydroxy acids or retinols to speed up cell turnover. Last but not least, make sure to schedule an annual total-body checkup with your dermatologist to check for any sun damage.
Common Issues
Sorry to break it to you, but those with fair skin are typically the first to show signs of sun damage. This includes wrinkles, dark splotches, and roughness. To treat these issues exfoliation is key; it will reveal fresher, brighter and smoother skin in no time. We recommend Dermalogica's Multivitamin Thermafoliant. It's unique thermal technology warms when mixed with water, infusing your skin with age-fighting ingredients. It's an excellent exfoliator that gently polishes away dull skin cells with ingredients such as pear extract, Salicylic Acid and Retinol that accelerate the natural exfoliation process.
Stay tuned next week for the second part to this three-part series where medium skin type will be discussed. Knowing your skin type is very important to scoring a perfect complexion!