The Secret to Perfect Skin – Part 2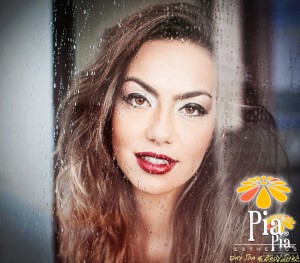 New research is proving that the secret to an amazing complexion may be linked to your ethnic background. Certainly there are many factors that affect your skin: the season, the weather, your hormones, your diet and your cleansing routine are the most common. However, one factor that isn't discussed much is your ethnicity. At a recent American Academy of Dermatology annual meeting, several research dermatologists spoke about the role ethnicity plays in the overall condition of your skin. This three – part article will discuss insights from this meeting to help you score a perfect complexion based on your specific skin type. Here are the facts about medium skin tones.
Medium Skin
This skin tone spans the spectrum from light beige to olive to a deep tan. If you're of East Asian, Latin, Mediterranean or Middle Eastern descent you're likely to fall into the medium category.
Characteristics
This skin type typically has more melanin, a natural UV protection. While it's not enough to ditch the SPF, you can relax because premature skin aging isn't likely. This skin is also thicker, often showing less lines and wrinkles than those with paler skin. However, it can have more oil glands so your skin may have visible pores and be prone to breakouts.
Skin Care
A great way to begin your day is with a Salicylic Acid cleanser to keep both oil and breakouts at a minimum. We love Dermalogica's Clearing Skin Wash. It's a foaming cleanser that helps clear oils and bacteria on breakout-prone skin. It sloughs off impurities and dead skin cells with Salicylic Acid, a beta hydroxy acid that stimulates natural exfoliation to help clear clogged follicles and prevent future breakouts. Another trick to preventing an oily shine is to use Dermalogica's Oil Control Lotion. This is an oil-absorbing hydrator that hydrates while reducing shine. The Salicylic Acid in this lotion helps clear congested follicles, and it's purifying blend of Meadow Sweet helps regulate excess oil production for a lasting matte finish under your sunscreen and makeup.
Common Issues
Medium skin tones produce a lot of melanin, sometimes too much. Dermatologists report that hyperpigmentation, such as dark spots and melasma (masklike blotchiness) are most concerning. A wonderful product that Dermalogica created can help to fade these spots away in no time. IT's called C-12 Pure Bright Serum and is a potent skin brightening treatment. This lightweight, highly-active topical treatment combats hyperpigmentation (brown spots, discoloration and uneven skin tone) day and night. It's advanced formula absorbs quickly to optimize efficacy while helping to increase skin luminosity.
Also, because thick skin tends to have more hair follicles, you may also have extra facial and body hair. Waxing is a great option to remove this extra unsightly hair! Just remember to tell your esthetician about your skin's sensitively so she can apply an SPF post-waxing to prevent any future hyperpigmentation. Here's a link to our waxing menu online to see discover the many options we offer: //www.bypia.com/spa-menu.php
Stay tuned next week for the last part to this three-part series where dark skin types will be discussed. Knowing your skin type is very important to scoring a perfect complexion!