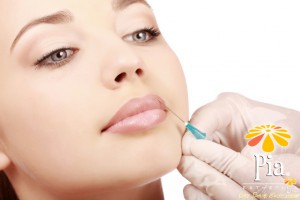 Almost every day people ask me why I get Botox injections. They say "Why? You're only in your 30s after all!" My answer? Botox can be used at any age! It's an excellent injection that's a great option for anyone age 21 and up looking to erase years off their image!
Why Try Botox?
The number one reason why I, and many others, get Botox injections is to minimize fine lines and unattractive wrinkles. Naturally, these come with age, and are most often caused by facial expressions that we all make (whether you realize it or not!) We begin making these expressions the day we are born when we smile, laugh, and frown. More visible lines are often due to stronger facial muscles tugging at the skin. So, genetics play a role also! Some of us will show lines and wrinkles long before others. Sun exposure can also cause damage, creating lines and wrinkles years before they would normally appear. What Botox does is soften the muscles creating the lines and wrinkles, making them weaker with time, and preventing more severe lines in the future.
Don't Wait.
If you think, "I don't need Botox now, I'm too young!" and change your mind down the road, you may find out that you need additional injections, called fillers too. This happens because the lines and wrinkles are so deeply formed that there is now a permanent crease in your delicate facial skin. Take a close look in the mirror at your face; you may notice the most prominent lines on your forehead, in between your eyebrows and around your eyes. Now is the time to give Botox a shot!
Call today (or Book Online) to schedule your appointment with Melissa Auman, ARNP-BC or Jean Wallner, PA-C.  Once you try Botox you'll be thrilled with the results and happy you didn't wait!