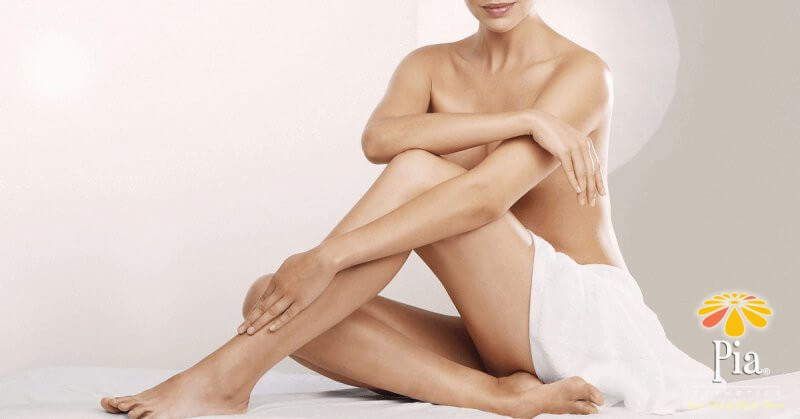 Waxing has become the go-to method for hair removal for many people, and continues to grow in popularity. Whether it's eyebrows, upper lip, legs, underarms or the bikini area, the long-lasting results of waxing are irrististible.
Whether you're a waxing newbie or veteran, it never hurts to have a few more tips and tricks under your belt. Read on to get the scoop on everything from waxing preparation to post-wax treatment!
WAXING VS. SHAVING
Why do so many people consider waxing to be an excellent alternative to shaving?
When you shave, all you're doing is cutting the hair at the skin's surface. Your hair basically starts to grow back immediately, meaning you'll probably start to feel stubble in as quickly as a day.
In contrast, waxing removes hair straight from the root, which is underneath the skin. This takes a while to regrow, and even longer to break through the surface of the skin and cause stubble. It varies from person to person, but the hair typically takes a few weeks to regrow.
Waxing is a much more long-lasting form of hair removal – not only does hair grow back much slower, less of it grows back over time! Plus, waxing exfoliates the skin as well, leaving it silky smooth.
Tip: This means that you should keep an eye on your hair regrowth and schedule your waxing appointments regularly. Avoid shaving between wax appointments, because the hair may not be at an appropriate length to wax.
WAXING PREPARATION
We generally recommend that you stop shaving at least 2 weeks prior to waxing, although the time frame can vary from person to person. It's very important that the length of your hair be at least a quarter of an inch long to be removed as painlessly and effectively as possible.
Waxing can be intimidating for those who've never done it before, mainly due to the uncertainty of how badly it will hurt. There is no definitive answer, because everyone who gets waxed will experience different levels of pain – Some people claim it doesn't even hurt them at all!
If pain is a concern for you, you can take ibuprofen approximately one hour prior to your appointment. 
To prep, it also helps to apply an exfoliating scrub to the area the day before your appointment.
Everyone is different, but for most people, the more you wax, the less it hurts. Over time, the hair usually grows back thinner and weaker.
HOW OFTEN SHOULD YOU WAX?
It depends on how fast your hair grows back! As stated before, the hair should be a quarter of an inch long for the best results. 
Typical waiting times range between 2-4 weeks.
POST-WAX TREATMENT
After waxing, the pain typically subsides quickly. However, the area may remain very sensitive. If you're new to waxing and unsure how your skin will react, we strongly advise that in the following 24 to 48 hours you avoid exfoliating and give the area rest before doing any activities where you will be sweating or very active. This will help you avoid ingrown hairs and skin irritation.
If you experience redness or swelling, we suggest applying hydrocortisone cream to the area to reduce discomfort. 
It's important to begin exfoliating 48 hours after your waxing service. This helps remove any dead skin or unwanted debris on your skin (excess skin oils, pollution, etc.), so that your pores don't become clogged. Clogged pores can cause ingrown hairs and unsightly bumps.
We highly recommend exfoliating with an exfoliating soap we carry called Crystal Peel Microdermabrasion Exfoliating Soap. This soap comes in two sizes: for travel and daily use!