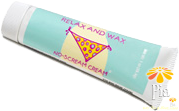 Waxing in Tampa and St Petersburg: Your Ultimate Guide
It's a popular hair removal method that has been a game-changer for many in Tampa and St Petersburg. Whether you're looking to shape your eyebrows, smooth your legs, or opt for a Brazilian wax, understanding the process can make all the difference. Here's your go-to guide for waxing, from preparation to post-care, ensuring you get the best results.
Waxing vs. Shaving: What's Best for You? In Tampa's sunny climate, smooth skin is often a priority. Waxing stands out as a superior choice over shaving. Why? It pulls hair from the root, delaying regrowth significantly – sometimes up to a month! Plus, it's a kind of semi-permanent solution, gradually reducing hair growth over time. And let's not forget, it also doubles as an exfoliating treatment, leaving your skin feeling silky.
Preparing for Your Waxing Session To ease any discomfort, consider taking ibuprofen an hour before your appointment. Exfoliate the day before, but skip the lotion on the day itself. In our Tampa and St Petersburg locations, we offer a top-notch numbing cream, Relax & Wax No Scream Cream, for a more comfortable experience. Remember, the more you wax, the less painful it becomes, as hair weakens over time.
How Often Should You Book a Waxing Appointment? For an effective session, especially for a Brazilian Wax, ensure your hair is at least a ¼ inch long. This typically means pausing shaving for about two weeks prior to your appointment. Depending on your hair growth, you might need to visit us in Tampa or St Petersburg every 2-4 weeks.
Post-Wax Care: Keeping Your Skin Happy After you're done, it's normal for the skin to be sensitive. Avoid exfoliation and sunbathing for the next 48 hours to prevent irritation. If you notice redness or swelling, a cortisone cream can be soothing. Two days later, start exfoliating to prevent ingrown hairs – our Crystal Peel Microdermabrasion Exfoliating Soap is perfect for this.
Ready for Your Next  Appointment? Explore our menu of services to find your perfect match, whether it's a Brazilian wax or another option. And don't forget to pick up our recommended products for a pain-free experience and smooth skin post-waxing.