What your skin wants you to know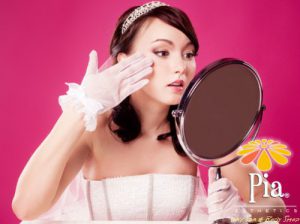 Summer is the season of skincare. As we have talked in our last posts, every action has an effect on our skin. Simple things like going to bed with our makeup on or having a bad diet can get us to skin concerns. But before talking about any products or treatments, we want to let you know about your skin biggest enemies:
Sun Exposure
We hear this all the time, but unfortunately, we don't take it as seriously as we should! Ultraviolet Rays do not only affect your skin natural color but also increases the aging process. To avoid skin damage avoid being on the sun during the middle of the day, and most importantly use a sunscreen with a protection factor of 30 or more. Don't forget to apply it every two hours.
Free Radicals
Never heard of it? A Free Radical is an atom or group of atoms that are highly reactive. They could be the result of healthy actions like exercising or dieting or even harmful actions like smoking or drinking alcohol. How to avoid them? Antioxidants! Eating plenty of veggies and fruits (especially spinach, berries, broccoli, and carrots).
Smiles and Frowns
No, we don't want you to stop smiling! But simply as we age our skin doesn't have the same elasticity and it stops going back to its natural look. If you are in your mid 20's or early 30's you can start taking care of your skin now so the wrinkles can wait; using sunscreen every day and keeping it clean and moisturized. If you already have wrinkles there are many procedures you can still use to reduce them; such as microdermabrasion, botox, and injectable fillers.
To a Good Looking Skin
We live in a century when having healthy skin is doable to anyone. At Pia's, Skincare is an investment rather than a spend, we encourage everyone to start taking action on their skin necessities regardless of their age. Come visit our spa to get the best advice tailored to your skin concern. Because good-looking healthy skin will always payback.
-Pia