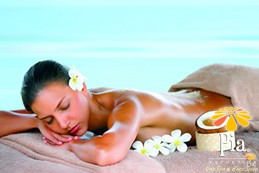 Sugar may get a bad rap when it comes to nutrition but it's an excellent skincare ingredient! Read on to discover the beauty benefits the sweet stuff has to offer!
Sugar Scrub vs Soap
More often than not people use soap and hot water to cleanse their skin. Although this is effective, many are unaware of the benefits of cleansing with a sugar scrub. Not only does a sugar scrub cleanse your skin, it exfoliates and hydrates it as well, making it much more effective than soap alone! Sugar scrubs are also known to wash away more excess oil, dead skin cells and various products that accumulate on your body throughout the day than soap, providing a much deeper cleanse and reducing breakouts by keeping pores from becoming clogged. Bonus: sugar scrubs can be used on your entire body to brighten your skin from head to toe!
Why To Use A Sugar Scrub
Whether your skin is oily, dry or a combination, exfoliating with a sugar scrub will benefit your skin. Why? Sugar scrubs contain natural ingredients to help rejuvenate your skin so it looks and feels fresher. Sugar is very hydrating because it is a natural humectant. This means the sugar is hydrating your skin by drawing moisture in and locking it inside. This is beneficial for any skin type, and especially for those with eczema and psoriasis. Sugar scrubs are gentle on your skin yet tough enough to slough off the dead outer layer to make your skin look and feel both brighter and smoother. Sugar scrubs are also a natural source of glycolic acid, an alpha hydroxy acid (AHA) that penetrates into your skin, speeding up its cellular turnover rate to promote fresher, younger looking skin quicker.
When To Use A Sugar Scrub
The best time to use your sugar scrub is while showering. First rinse your skin so it is sufficiently wet, then scoop a small amount into your hands and massage it into your skin. Once you've scrubbed your entire body, rinse it off and be amazed both by how soft your skin will feel and the healthy glow that will be revealed.
You typically will only need to use your sugar scrub twice a week to keep your skin looking and feeling radiant and smooth. It's also a fantastic option to use prior to applying a moisturizer because it will prep your skin to allow the moisturizer to penetrate deeper and keep your skin hydrated longer!
Another important time to use a sugar scrub is prior to a professional spray tan. The sugar will exfoliate your skin allowing it to absorb the tan better by providing a fresh layer for a more even, beautiful glow.
The Sweet Stuff
Remember, a high sugar diet can potentially damage your skin. However, incorporating sugar into your beauty routine can provide you with some pretty sweet results! Whether you're scheduling an appointment for a Sugar Scrub with us or are interested in purchasing a sugar scrub to use at home we offer many heavenly scents to choose from. Simply stop in, choose your scent and enjoy the benefits!
*Please note, because glycolic acid exfoliates the top layer of your skin it's essential that you use sunscreen if you plan to be exposed to the harsh sun's rays immediately following a sugar scrub.