A new year is upon us! Make it your resolution to treat yourself, to a day at the spa!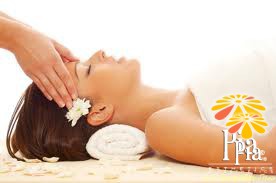 Typically our busy lives don't allow us leisurely spa days. However, it's finally come time to ring in the New Year, making it the perfect time to treat yourself to some much needed rest and relaxation at the spa! The holidays can leave anyone feeling stressed, drained and in need of rejuvenating their body and mind. Lucky for you, our array of day at the spa packages will do just the trick! Below are a few of our most popular day at the spa packages, all designed to revitalize and restore you after a long holiday season so you're prepared to start the new year fresh and renewed!
Short on time but still need pampering? All of the above listed day at the spa packages can be separated into one or two treatments, the decision is yours! Whichever you choose, enjoy your time being pampered and, from all of us, Happy New Years! We thank you for your patronage this past year and look forward to meeting all your beauty and relaxation needs this coming year!