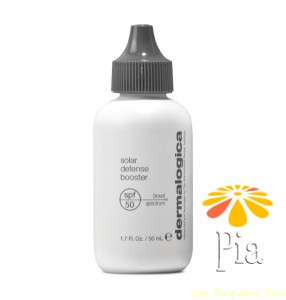 Whether you spend the whole day outside, take a short daily walk or simply step outside to run errands your skin is exposed to the harsh rays of the sun, even on cloudy days. This exposure accumulates over time, so much so that it can cause permanent damage. Sun damage (photodamage) is the main cause of premature aging and skin cancer. The most common signs of sun damage include wrinkles, hyperpigmentation and a repressed immune system.
How do you protect your skin from the sun's damaging UV rays? The first line of defense is to use a SPF of 15 or above daily. UV light can harm your skin whether it's sunny or overcast, so applying sunscreen on sunny days only isn't enough. You need to wear an SPF every day, all year round.
Fortunately, we carry many facial sunscreens for you to choose from among our Dermalogica line. Stop in to speak with us about your SPF options. Our estheticians are highly educated in Dermalogica's array of sunscreen products and can help you to decide whether you need a traditional SPF, a tinted moisturizer or a makeup primer. It's your choice to protect your skin from the sun, even in the winter! We look forward to helping you pick out the SPF that will best protect your skin.
Here's a peak at some of our most popular Dermalogica sunscreens:
Solar Defense Booster, SPF 50
Dynamic Skin Recovery Moisturizer, SPF 30
Skin Perfect Primer, SPF 30
Sheer Tint, SPF 20
Cover Tint, SPF 20