Give your Father the Gift of Relaxation this Father's Day – Here at the Spa!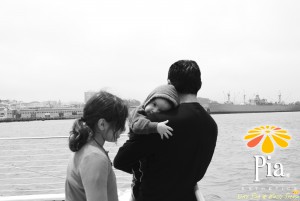 If you've been searching for a perfect gift for your father I can tell you, as an extremely busy guy, I was very pleasantly surprised when Pia treated me to a day of exceptionally relaxing spa services for my birthday this year. With Father's Day just around the corner, I highly recommend a gift certificate to treat your dad to the same. This is something that I would normally never schedule for myself. As a busy husband and father that runs the Spa along with Pia I'm lucky to get a half hour a day to unwind and de-stress! Pia, knowing very well how much I needed a quiet, restorative break, scheduled one spa service after another for me on my birthday, and I can honestly say it was just what I needed. She knows me so well! My day of relaxation included a soothing Relaxation (Swedish) massage, an invigorating Men's facial, and the deeply calming Men's pedicure and manicure. I felt so peaceful at the end of these services, as if all my day to day stress just disappeared (it did)! After the massage, the muscle tension in my back from working at a desk everyday was gone, same for the soreness in my legs from running and working out at the gym every morning. I felt refreshed. I felt energized. I felt like all my energy was restored. When I glanced in the mirror after my facial my skin looked and felt brighter and smoother, younger looking even! As for my hands, feet and nails, I couldn't believe just how smooth they felt (and clean they looked) after the pedicure and manicure. No more hang nails or callouses, just perfectly filed, clean, buffed nails and soft, moisturized skin.
Did I mention just how relaxing these services were (Zzz)? I promised myself that day that I would take the time to schedule these services again. As a guy, spa services were just not something that were high on my list of priorities. However, after experiencing them for myself I can say without question, they are now! While it's true that the majority of our clients are female I hope to begin seeing more men indulging in some rest and relaxation here at the spa. After experiencing a massage, facial, pedicure and manicure for myself I can only encourage more men to try these services too. Relaxation and pampering are not only for women, I say this with experience guys! Men and women alike can really benefit from any of these stress-busting, healing spa services. If you're looking for a gift that your Father will really, really appreciate this year look no further than a gift certificate here at the Spa. I promise you he may laugh at first, but after experiencing the deep relaxation after his service and noticing his new, refreshed appearance he'll be wanting more!
Happy Father's Day!
~ Andres H.