February is upon us — Saint Valentine's month of love and romance — and you know you deserve a bit of pampering. Well, let's face it, more than a bit. And nothing says Valentine's quite like chocolate affair.
Whether you're preparing for a hot date, or simply want the gift of some sweet me-time, at Pia Spa, Safety Harbor, we're ready to delight you with our treatments this Valentine's.
Imagine, for a guilty little minute, utter indulgence, sensuous rapture, your every nerve and fiber relaxed and soothed to blissful calm. That's exactly what you can expect from our Chocolate Passion Spa Package.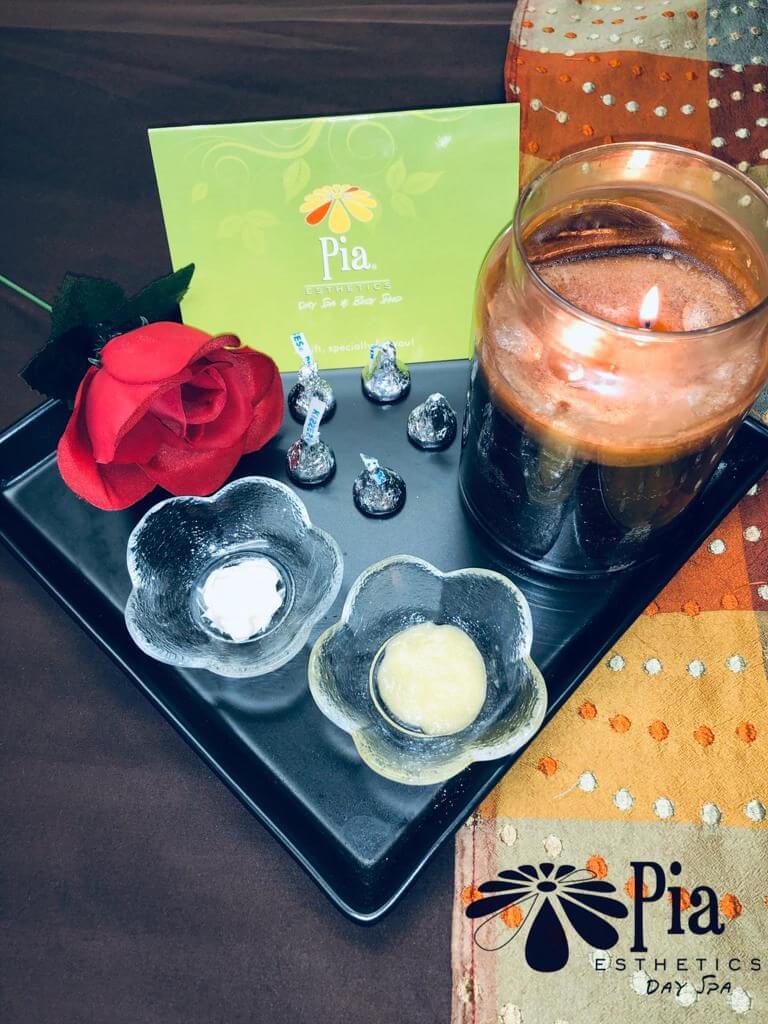 Oh, for the love of chocolate
Rich, smooth, and creamy; chocolate has become synonymous with the 14th of February. But when and how did this love affair begin?
The Victorians knew all about amorous cocoa. The connection between love and chocolate is long-standing. A dapper suitor would give a gift of chocolate to the subject of his desire, and spare no expense. And so great was the affection symbolized by the gesture, that Victorian etiquette dictated no young lady accept such a gift of wooing from just any admirer. A decent girl would only take chocolate from the man she intended to marry. And under no circumstances would a Victorian Lady give a gift of suggestive bonbons.
Chocolate originates from Central and South America, where it was consumed by the Aztecs as a cocoa drink. The exotic elixir arrived in Europe in the early 1500s. But the chocolate we recognize today only came about in 1875 when Englishman, Joseph Fry, thickened the density of the liquid by adding higher amounts of cocoa butter instead of water to the cocoa mass. The rest, as they say, is history.
Aphrodite's kiss
We've all heard the rumors surrounding chocolate's ability to arouse and quicken desire, but science, to date, is not so enamored. In fact, the notion of the aphrodisiac is all but debunked; sorry to ruin the romance.
Still, this wonderful little bean deserves to be seen for what's on the inside. It does contain some of the compounds that induce feelings of love and relaxation – but you'd have to eat way more than the daily recommended allowance to feel the effects.
For the Aztecs and Mayans, chocolate was considered "the food of the gods". And perhaps that's why (aphrodisiac or not) it still makes the perfect gift. Chocolate symbolizes luxury and decadence, and it smells and tastes delicious.
Our Chocolate Passion Spa Package includes a body scrub, massage, manicure, and pedicure. You can purchase each one of these treatments separately or fully immerse your senses in the allure of chocolate. We guarantee that your partner will find you absolutely delectable when you get home.
If you'd like to get more details about our special Valentine's packages, just give us a call on (813)854-6424 – Safety Harbor – or book directly from our website.