Pia Day Spa Is Now The Destination Spa for Couples Massage Class!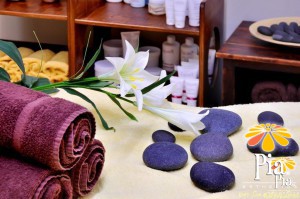 Are you among the many that wishes you could learn how to massage your partner as well as a trained massage therapist without having to go to school just to do so? Have you or your partner suffered from muscle soreness, tightness or discomfort from exercise, or complained of chronic pain, unusual fatigue, carpal tunnel syndrome or migraines? If so we are thrilled to announce that Pia Day Spa now offers a 90 minute one on one Couples Massage Therapy Class designed to teach you and your partner fundamental skills on how to massage each other! We've had many requests from clients to offer this class and are excited to announce that, starting this week, we now do! This class is intended for couples whom want to learn how to enjoy the many benefits of massage therapy on a regular basis at home from their partner. This is also a wonderful way to build intimacy in a relationship which is why we are especially happy to make this announcement just in time for Valentine's Day!
Couples Massage Therapy Classes are taught by highly trained massage therapist instructors and are designed to teach you and your partner the basic skills to resolve the above-mentioned issues in the privacy of your own home. The class is taught in a one on one personal setting in the Spa with the guidance and individual attention of a massage therapist as your instructor. In this class you will learn basic massage techniques that are used by massage therapists every day so that you can be confident in giving your partner a massage at home that will address their specific needs.
While in the 90 minute class each person will receive a massage from their partner as they learn hands on from the instructor not only massage techniques but tricks of the trade that massage therapists use every day as well! These tricks include how to prevent your hands from becoming fatigued while giving a massage as well as body weight positioning and specific strokes to relieve tension.
Remember, each Couples Massage Therapy class will be individualized based on yours and your partner's needs. We look forward to scheduling your first Couples Massage Therapy Class with you and your partner and will be happy to accommodate your specific requests in any of our locations!
#valentines #valentinesday #valentinesdayideas #massage #couplesmassage