Hey there, beauty pros! Are you ready to elevate your waxing skills to a whole new level? Pia Esthetics is thrilled to announce our exclusive Master Classes designed just for licensed estheticians like you! We're the OGs of full-body and Brazilian waxing in the Tampa Bay area, so you know you're learning from the best.
Why Choose Pia Esthetics Master Class? 🤔
Expertise: We've been setting the standard in full-body and Brazilian waxing. Learn from the pros!
Comprehensive Training: Beauty schools skim the surface; we dive deep.
Speed & Comfort: Master the art of quick and less-painful waxing techniques that clients will love.
Show Me the Money! 💰
Let's talk numbers, shall we? Skilled waxing techs are in high demand! Clients are willing to pay top dollar for a quick, comfortable, and flawless waxing experience. So, investing in this Master Class? Yeah, it's like investing in a money-making machine. Your appointment book will be overflowing!
Options to Suit Your Needs
Brazilian Wax Training: One-Day Intensive 👙
Duration: 1 day (8 hours with a 30-min lunch break)
Cost:

$1,900 without models
$2,200 if we provide models for you

What You Get: Hands-on training focused solely on Brazilian waxing techniques.
Full-Body Wax Training: The Complete Package 🌐
Duration: 2 days (8 hours each day with a 30-min lunch break)
Cost:

$3,700 without models
$4,000 if we provide models for you

What's Covered:

Bikini Wax
Facial Wax (Brows, Lip, Chin)
Full Leg (Half Legs, Thighs)
Arms
Underarms
Glutes
Back/Chest
All Supplies Included! 📦
We've got you covered with all the waxing essentials:
Gloves
Wax Can / Roll-On
Sticks
Cotton
Wax Oil
After-Wax Products
So, are you ready to become a waxing superstar? Secure your spot now and let's get you to the top of your game! 💪
Sign up today and let's make some beauty magic happen! ✨
Language Flexibility for All Learners
Good news! Our Master Class is as inclusive as it gets. Whether you're more comfortable with English or Spanish, we've got you covered. Both Pia Trujillo and Nayla Desalvo are fluent in English and Spanish, ensuring that you can learn in the language you're most comfortable with. So, no language barriers here—just pure, unfiltered learning to help you become a waxing superstar! 🌍💫
---
Meet Your Trainers: The Ultimate Authorities on Waxing
Pia Trujillo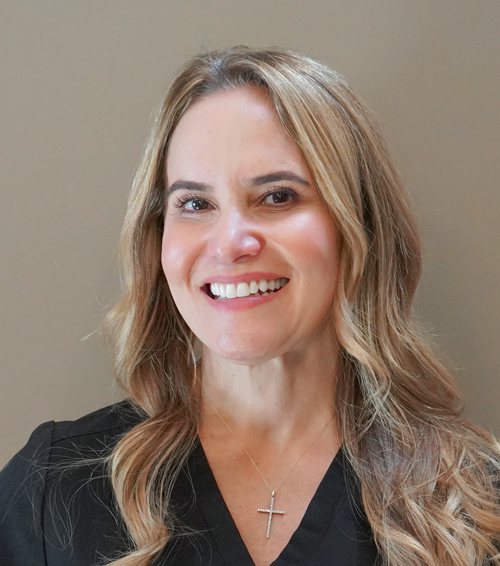 Meet Pia Trujillo, the powerhouse founder of Pia Esthetics Day Spa and a licensed esthetician since 1999. But wait, there's more! She's not just a wizard at Brazilian waxing; she's also a Dermalogica Expert, a microblading maestro, and a skincare guru. Talk about a quadruple threat! 🌈 Pia is a true leader in the beauty industry, and she generously shares her wealth of knowledge by personally training all new staff members. This ensures that the spa consistently delivers top-notch services. Always ahead of the curve, Pia knows exactly what her clients need to leave feeling fabulous. 🌟
---
Nayla Desalvo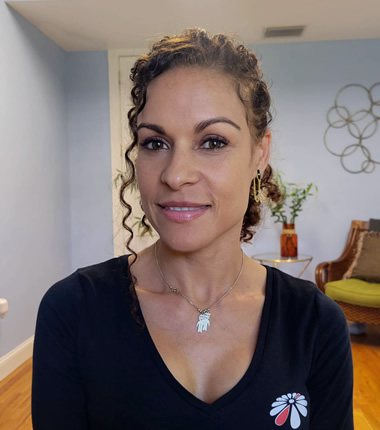 Introducing Nayla Desalvo, who's been a licensed esthetician since 2003 and now proudly owns the Pia Esthetics Day Spa franchise in St. Petersburg, Florida. With a knack for making clients feel both gorgeous and at ease, Nayla is a certified Dermalogica Expert who stays ahead of the curve in skincare innovations. She joined the Pia Esthetics family as one of its pioneering team members in 2005 and quickly rose through the ranks to become a leading esthetician. In 2011, she took her expertise to the next level by opening her own Pia Esthetics franchise. Trust us, her skills are as solid as her passion!🌸
These two ladies are the ultimate authorities when it comes to waxing. With their years of experience and dedication to the craft, you're in the best hands to master the art of waxing. 💪
So, are you ready to level up your waxing game with the best in the business? 🙌