Massage Establishment: MM 27858
Your new favorite Day Spa in St. Pete
---
Pia Esthetics Day Spa is conveniently located in St. Pete. It is easily accessible for guests from Gulfport, Saint Pete Beach, Pinellas Park, Seminole, Largo, Safety Harbor, Clearwater, Dunedin, Tampa, Oldsmar, Palmetto, Bradenton, Egypt Lake-Leto, Palm Harbor, South Bradenton. https://www.bypia.com/locations/st-pete/st-petersburg-fl.php
Pia Esthetics Day Spa - St Pete Team
Cindy
Le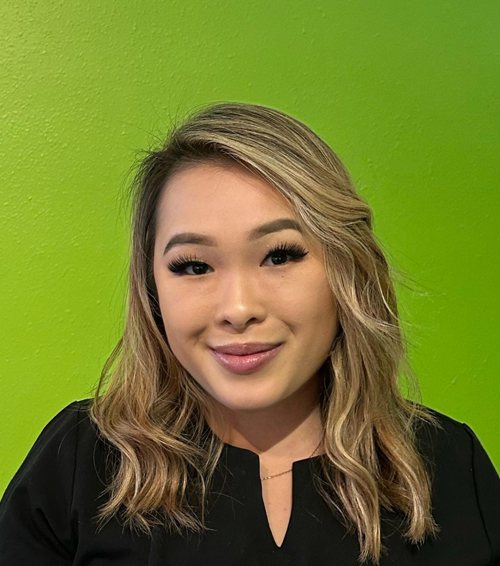 Dermaplaning
,
Esthetician
,
Eyelash Extensions Expert
,
Makeup
,
Microblading
My passion is to make people look good and feel their best. The transformation of skin is a great process, and to make a client feel beautiful is a huge plus!
Nayla
Desalvo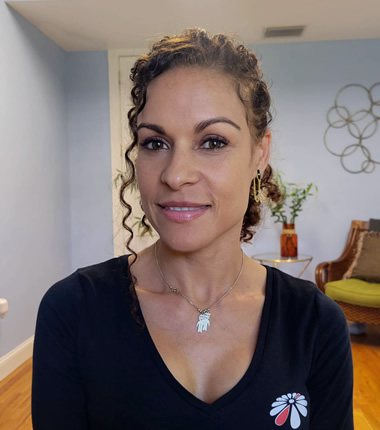 Owner
,
Esthetician
,
Dermalogica Expert
Nayla Love to work with clients and make them feel beautiful and relaxed. I Love working at Pia Day Spa. Nayla became the Franchise owner for the St Pete location. Nayla has received individual training from Pia herself, she is also a Dermalogica Expert and is always up to date on latest skincare trends. She offers waxing, skincare, microdermabrasion services. She loves working at Pia's and enjoys the people she sees everyday.
Jeff
Desalvo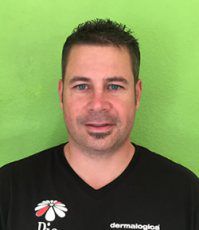 Jeff DeSalvo has been licensed and practicing since 1996. Jeff traveled seasonally for the first 9 years of his career working on the island of Nantucket Massachusetts for summers, and Naples Florida/Breckenridge Colorado for winters. At these resort areas Jeff was able to develop an exceptional relaxation massage technique.
Jeff has spent the last ten years working and educating himself here in the Saint Petersburg/Tampa area. After being certified as a Medical assistant and Personal trainer, Jeff spent several years working directly with Doctors, Chiropractors, and Physical Therapist. With this training and experience Jeff feels his strongest attributes are his understanding of musculature and structural balance as it relates to daily activities, postures and repetitive motions.
As a massage therapist and person, Jeff's ability to help clients reduce pain and increase mobility are his goal.
Maria
Burgos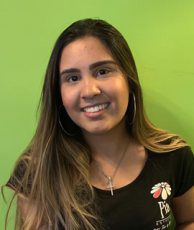 Receptionist
,
Customer Service
,
Inventory Management
,
Manager
Katie
Hernandez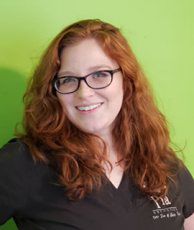 Nail Tech
,
Esthetician
,
Offsite Receptionist
,
Dermaplaning
,
Dermalogica Expert
I am a licensed Full Specialist since 2013. My specialties include brazilian, full face and body waxing. As well as, natural and gel nail services; spray tanning; and skin services. I am a certified Dermalogica Expert and can treat any ones skin type or concern. I believe in making your spa experience relaxing and empowering women to be their best self!
Tazla
Reppin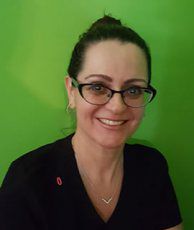 Esthetician
,
Dermaplaning
My name is Tazla Reppin, I am Brazilian but have been living in the states for over 30 years and this is my home now. I am so proud to be called an Esthetician. I studied and graduated with my associates degree in paramedical skin care at The College of Natural Health. I not only love what I do, but I have a drive and passion for your waxing and skin care needs. This has been my career for almost 10 years. I love giving my clients a variety of services such as facials, dermaplane, microdermabrasions, Brazilian waxes, all over body waxes. I look forward to meeting you and bringing out your beauty.
Alisha
Nunez

Esthetician
,
Receptionist
"The ladies in the St. Petersburg location on MLK are a very pleasant to work with with their friendly hello's and well trained staff for waxing, eyebrow shaping and tinting. All work is performed in private rooms by skilled aestheticians. This is my favorite spot in the area."

"This is my 5th year at Pia Day Spa in St. Pete. I stay loyal to Pia, not only for the excellent services, but for the staff. I am always treated with care, respect, and appreciation by everyone. There are so many places to go in Tampa Bay for day spa services, but if you want to go where the services are excellent and people really care, then you must try Pia!"

"She is absolutely amazing! I have been going to her for years! She's a person of excellence in all that she does! Even though I've moved, I still drive 30+ mins to see her! And Maria at the front desk is always so pleasant and easy to work with! "

"Great place. I was given great professional advice regarding my facial care and the treatment recommended was less expensive then what I had originally booked for. her advice was spot on. I so appreciate the entire experience at Pia's. Everyone was super nice and professional. Highly recommend their services."

"Everything was wonderful. It's my second time having a facial and as I told her it was the best two facial I've ever had. Front desk receptionist was very friendly and pleasant. I love the new location. I'll be back this summer hoping to bring my daughter for a spa package."

"Wonderful experience! Best eyelash extensions I've ever gotten, is a very relaxing environment. She is so talented!"

"I have been getting my brows done at ******* *** ****** for the past few years and have never been very happy with the results so I decided to try somewhere new and am so happy I chose Pia Day Spa! The woman at the front desk was very welcoming and my wax technician was amazing! I have never been so happy with how my brows turned out and will definitely be back again. "

"Today was my first experience at Pia, St Pete and I was very satisfied with my overall experience in the spa and with her. Convenient, clean and cozy is how I would describe the location. Alex was professional, courteous and skillful and was calming and reassuring during my Brazilian waxing appointment. I was happy to have found this spa and I will be returning monthly for sure:)"

"I've been coming here for roughly 9 years and I can't see myself going anywhere else. Great management, front desk service. Prompt return calls, mask reassurance. They do not disappoint."

"She is fantastic. Great at what she does. I've been going to her for waxing for 15 years. Now my kids go to her as well! "

"Best in St. Pete! Been coming here for YEARS. "

"My wife suffers from severe dementia and I want her to feel as normal as possible. Before it worsened, she loved to receive manis and pedis from Pias. She is a true saint! She has such patience with her, engages her in conversation, and gives her fantastic manicures and pedicures as well. My wife always feels special spending time with her at Pias. THANK YOU!!!"

"I received a gift certificate from Pia Esthetics and decided to treat myself to a paraffin dip and French pedicure. I picked her as my tech because she looked really friendly on the Pia website. I was not disappointed! She was professional yet friendly. She did a great job on the pedicure (and I had just gotten back from Alaska, where I had done a bunch of hiking) and was a joy to talk to. "

"The location was so pretty and easy to get to, upon walking in I was greeted with such a light nice scent and then a friendly face of the women behind the front desk. I haven't been to Pia previously but I'll be back."

"I almost had given up on finding someone who finds integrity and joy in their work. She gave me hope! Congenial, competent AND professional. I absolutely am so happy I was referred. Hands down BEST pedicure I have EVER had. And I have had ALOT! Thank you for restoring my faith!!!! No kidding 🤗 "

"She is ALWAYS top notch in my book!! My experience with her has always been a personable one. She has a great personality!! I've recommended her to several family & friends, and they all LOVE her!"

"It had been too long since my last visit and it was lovely as always. Maria is always kind, sweet, and very helpful at the front desk. My tech is clearly talented, not just in her waxing and other skills, but she is also very easy to talk to and makes the process quick and fun. I will schedule with her again for sure!"

"My first visit and I was overwhelmed in a positive way. Maria at the front desk is friendly and attentive. My tech is a delight and did an outstanding job waxing and coloring my brows. She also gave me additional tips for maintenance between appointments. The spa is gorgeous and well appointed. I was really impressed and I will return to also try new services."

"She is the most amazing esthetician! Every time I try something new she makes me feel so comfortable and reminds me I'm in great hands!! Love this place and the staff!!!! "

"She is great! She is an expert. I am always pleased with her work. I have been a client for years. My daughter and I give each other gift cards each year for Christmas with funny "hairy" messages. We look forward to see what we come up with each year. I highly recommend her and Pia Day Spa."

Read thousands of Customer Reviews