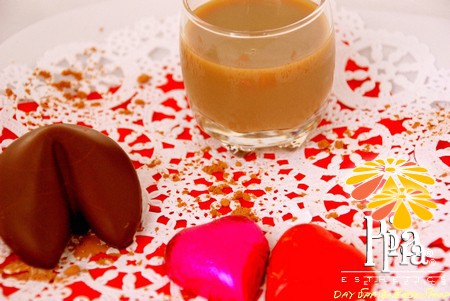 For all you chocoholics out there, we have a buffet of treats that are good enough to eat to celebrate Valentine's 'Day. You'll want to dive into our Chocolate Cake – but wait! Our Chocolate Cake will make your body beautiful from the outside in. No calories either. It's true!
Try our delicious Chocolate Cake pedicures, manicures and massages. It's all natural, packed full of antioxidants, and will leave your skin hydrated and luxurious. And in case the urge to nibble is just too much, we've got that covered: you'll toast to your Chocolate Cake Treatment with chocolate wine and a little something sweet when you enjoy our Valentine's Treat package.
This is a perfect Valentine's Day surprise if your sweetie can't decide between the sweets or the spa. It combines both! Want to take some Chocolate Cake with you? We've stocked products and candles to help you create your own chocolate spa experience at home.
Here's a hint you can share with your special someone, or go ahead and treat yourself today!